Custom Search
Project X Newsletter Expanded, issue #9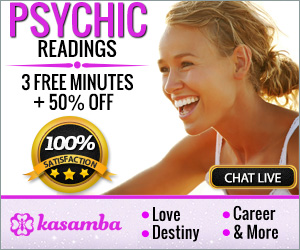 February 15, 1999

1. Opening words - Alexander Aldarow
2. The Sea - Alexander Aldarow
3. News in the world of supernatural - Robert Uhlig
4. CAUS vs the States
5. Nature's Way Retreat - Kim
6. Contact? - Robyn
7. Paranormal on Web - Alexander Aldarow
8. Quote of the day




Opening words

(view on a separate page)
Author: Alexander Aldarow (all articles by this author)
Greetings to those who missed us, as well as to the newcomers! I would like to open this ninth edition with an apology to those who probably felt that Project X's on-line activity kind of deteriorated, especially to Tiamat, Nancy, Elijah, Robert and many others: we canceled the weekly chat, we weren't on-line too often recently, for discussion and support, and the pages on both websites weren't updated for two weeks. To all those who needed immediate answers from us -- we are sorry. However, time was needed to take care of personal matters, to 'clear the head' (see "The Sea" below), also, my Windows experienced total collapse -- I guess it was a part of Bill Gates's conspiracy against mankind, his own version of "Revenge of the Nerds" :). As a result of it I'd like to ask all of you, our dear spiritual readers, to do the following procedure -- it will take merely five seconds: go to your Windows 95 Control Panel, and double-click on "Network". If you get an error message, saying something like "RUNDLL.EXE caused a protection failure in module NETDI.DLL", then you have been marked by Microsoft as their enemy. It happened simultaneously on my and Rinor's computers, although there are no connection between them. Generally, check you Internet connection, see whether you have some problems getting in touch with the cyberworld.
Also in this edition -- Project X applauds to Peter A. Gersten, who gave up on his lawyer career for the benefit of anti-'UFO secrecy' activity. For more on his project -- see below.
New sections were opened in Project Y, highly recommended. We now have a total of 10 sections of Your Personal Experiences, and we encourage our loyal readers to join Project Y as well. The new members of it are DreamHowler -- the spiritual werewolf (makes you wonder, right?) and the long awaited Vicky Versace: spiritism, seeing auras and mental telepathy via Internet chat session.



The Sea

(view on a separate page) (more articles about else)
Author: Alexander Aldarow (all articles by this author)
Last Saturday, approximately at 10 AM, me (Aldarow) and Rinor went for a long walk along the beach of the Sea. It was the most refreshing, relaxing and purifying experience I had in ages. Blue-green waves were caressing the sand, there weren't too many people on our way, and the cool wind brought salty smells of distances beyond our reach. The sun was centered in the perfectly blue sky, reminding me of Paul Twitchell's metaphor for God: IT will burn anything that approaches, since IT will not suffer anything of imperfection being near IT. Many might wonder -- how is this trip related to the paranormal? Well, here are some things that transpired:
There were flat large stones on the border between the water and the land. We sat on them, I closed my eyes to embrace the sound of this immense being -- the sea. I felt drawn towards the horizon, and immediately, in a matter of seconds, entered a hypnotic trance-like state -- a bright flash rose on my inner screen. This state of mind is very rare for me, furthermore, I am not able to enter it by myself so quickly. I envisioned a couple of pictures, probably inspired by Boris Vallejo's paintings. I saw myself as a prehistoric man, with a wolf (which could symbolize Rinor), coming out to the edge of high cliff, while down there is the primal sea. I thought of purifying myself, of purifying my friends and relatives, and finally -- of purifying the world.
Remember the Dune? Rinor described in the previous newsletters some of our adventures there, with the Old Ones, the signs, the seals. The crows. The Dune isn't to far from the beach we walked on. During the journey a crow flew right above us, heading toward something before us. After that, three of them flew back toward us, forming a triangle, when suddenly one crow broke of the triangle and began circling our small expedition team. I then said with exhilaration, that it was as if something, that could only take place in a dream, a trance, Stephen King's book, is now happening in reality -- and it was awesome!
Many deep thoughts occurred to me. I was telling Nir about some things I've read in Sri Darwin's "The Atom" book, about spiritually developed people seeing the Diving Light and hearing the Sound, and the unstoppable roar of the sea could be such Sound. The sea is telling something, without ceasing, for centuries and eons, and it could be the most ancient sound on the planet, the one that connects our awareness with the the collective primary instincts and memories, with the dawn on humanity and beyond. There was no singing, no howling of the mammals, no chirping of the feathered ones, not even wind's rustling in the trees -- the trees weren't created yet. But the sea was always washing the land, talking, at times sounding like jet airplanes -- an eternity before those were invented. And above all, THIS is Mediterranean sea, the cradle of the cultures that shaped the world: Egyptian, Roman, Greek, Knaanite.
I took a couple of stones and a shell to put under my pillow, as I did with the energetic stones I've bought in the past. One of the stones was actually a sand that was stuck together by the power of the waves to become a solid stone; it reminded me of myself, at first, shattered, spilt and scattered, like myriad of grains of sand, but then 'pulling myself together', becoming one with myself and with the Universe.
I think that we walked at least 10 miles on this fabulous Saturday. Nevertheless, I didn't quite feel exhausted.
If you wish to learn more about the magical power of the Sea, go to Beyond the Known page on Project X, and read Rinor's 'The Sea'. The real force always lies in the Nature.



News in the world of supernatural

(view on a separate page) (more articles about guidance)
Author: Robert Uhlig (all articles by this author)
Fortean Times: Issue 1358; Friday 12 February 1999
Strange but true... last year was really weird
By Robert Uhlig, Technology Correspondent
Last year was the weirdest on record, with more reports of bizarre and paranormal phenomena than ever, according to figures published yesterday.
The rise of X-Files culture, freak weather, several discoveries of new animal species and a wave of conspiracy theories after the death of Diana, Princess of Wales made last year 4.1 per cent "weirder" than 1997. Named after Charles Fort, a science-sceptic who lived in New York in the 1920s and 1930s, the Fortean Times is the house journal of irrationalists. Each year, its researchers compile an index of reported strange phenomena across 34 categories.
For most of the 1990s, the index has declined year-on-year, but 1996 and 1997 saw large increases and 1998 witnessed the largest jump in its five-year history. Jane Watkins, managing editor of Fortean Times, said:
"A 150-point jump is a stunning amount. This unprecedented interest in the paranormal world seems to be accelerating the closer we get to the Millennium."
The largest leap in weirdness was in the paranormal world category, which increased by 8.1 per cent in 1998. Prophecies proliferated as soothsayers rushed to get their predictions for the next Millennium into print and there was a notable rise in reported cult, UFO and poltergeist activity.
One of the more curious stories was that of the lightning strike which killed all 11 members of a football team during a match in the Democratic Republic of the Congo while leaving the opposing team untouched, leading to accusations of witchcraft by opposing fans. In another case, an American woman who bet regularly in the Rhode Island and Massachusetts state lotteries saw each set of her numbers come up, but in the wrong states.
Poltergeist sightings were boosted by remarkable reports of a haunting in the Australian town of Humpty Doo. The troublesome poltergeist allegedly broke windows, threw stones at a house, and wrote messages with Scrabble pieces on the bathroom floor. Weirdness increased by 6.5 per cent in the human world category, largely because of conspiracy theories surrounding the death of Diana, Princess of Wales.
Panic about witchcraft swept through West Africa, Indonesia and south-east Asia, but the strangest cult behavior was probably that of Hon-Ming Chen, a former professor in Taiwan who led 150 sect members to the Dallas suburb of Garland where he believed that God would appear on March 31 last year. When God failed to show up, Dr Chen was refreshingly apologetic. "You can take what we have preached as nonsense," he said.
The natural world category had a quiet year - down 1.2 per cent - as sightings of old stalwarts such as crop circles declined. But in 1998, the world was on average hotter than ever, and in Britain, we had the wettest April since 1818.
Interest in "manimals" such as Bigfoot increased weirdness in the animal world by 1.1 per cent, although the Chinese government wound up its investigations into the Yeren, the Chinese Yeti, last December with an official statement that it does not exist.
CAUS vs the States

(view on a separate page)
As it was already mentioned, CAUS (Citizens Against UFO Secrecy, http://caus.org) is launching a massive attack against US governmental establishments' silence and inability - or unwillingness - to secure the citizens against the invasion of extraterrestrial spacecrafts and entities (see Article IV, Section IV of the US Constitution). Peter A. Gersten, a man admirable for the work he has done, and that still lays ahead of him, dedicates nowadays 110% percent of his time for the CAUS. Here is how you too can participate in this struggle:
"If you have not sent your letter to CAUS, please go to the CAUS website and follow the simple directions. Make copies for your friends and neighbors. Spread the word and help collect the letters for CAUS. You do not have to be a witness to send the governor's letter.
Within the next 30 days, CAUS will send all the letters to the governors of each state. The more letters sent to CAUS and forwarded to the various governors, the more effective this CAUS campaign will be. Each state will have 30 days to reply to the demand letters or be subject to the appropriate legal action."
Project X salutes to CAUS, and wishes to add that we entirely support Peter's enterprise.



Nature's Way Retreat

(view on a separate page)
Author: Kim (all articles by this author)
Greetings...
I am new to the Project X newsletter, and find it very interesting. I thought this might be a good time to introduce myself, my name is Kim, I go by the name of Cloudwalking. I own a retreat outside of Louisville, KY, where we sponsor seminars and workshops. We are new to this, however, it is a 15 years dream that we have manifested. The reason I bring this up is because if there is anyone on the list who would like to do workshops or seminars, please contact me, we are looking for those with all types of topics.
Natures Way Retreat is a retreat with campsite settings (we provide the tents and light source). We offer seminars and workshops on all topics, which can be found on our events page at our website http://www.MagicUnicorn.net.
We will be having our spring opening on March 12-15th and will be open until October 31st.
The events that we have at this time are as follows:
March 12-15th Pagan Gathering, workshop on crystals
April 23-26th Astrology new age gathering, workshops to ne announced
April 29th-May 3rd Abuse survivor Gathering
May 14th-17th Flower of life workshop
June 18-21 Summer solstice gathering
June 25th-28th Dream Interpretations workshop
Thank you!!
Many Blessings and much love
Kim



Contact?

(view on a separate page) (more articles about aliens)
Author: Robyn (all articles by this author)
A few weeks ago I had an odd sensation. It was as if I had become a transistor radio and someone was trying to tune me. For some time there was a lot of static and high frequency sounds inside my head and I definitely heard voices, which were in English, but for some reason I could not understand a word. It seemed to be just out of my reach. I listened for a while, until I fell asleep, but I never understood. I asked someone, who suggested that I had an implant, and it might be aliens trying to communicate with me. She suggested that if it did not happen then it was a mistake. I live in the Caribbean where there does not seem to be any incidence of alien communications. Can you shed some light on this?



Paranormal on Web

(view on a separate page)
Author: Alexander Aldarow (all articles by this author)
Today's section will be dedicated to other fine mailing lists circling on the Net:
1) The Strange List, in-depth UFO and conspiracy articles, really amazing reading stuff. To subscribe, send an e-mail to mailto:majordomo@tje.net, with the words 'subscribe the-strange-list' in the body of the message.
2) ParaDiscuss: open mailing list, were you can freely meet and talk to very interesting people about every paranormal issue. To subscribe, send an e-mail to mailto:majordomo@tje.net, with the words 'subscribe para-discuss' in the body of the message.
3) Quickening News: truly great daily mail, with up-to-date report on world's natural disasters, earthquakes, floods, volcano eruptions, plagues, social unrest and many more -- all those alarming signs of the Apocalypse. The problem is that I don't quite remember how I got subscribed to it, I think you have to go to http://www.cyberstage.net -- I will let you know for sure in the following newsletter. Want to know how to prepare yourself for the emergency? Send a blank message to an autoresponder at mailto:ladyrose@cyberstage.net. Again, if I am wrong with any of those links, I apologize, and I will let you know in the next issue.
4) Paranormal-l: another open discussion list, the one that originally brought me to all of the above. Click here --> mailto:paranormal-l-subscribe@egroups.com, or, if it doesn't work, go to http://www.eGroups.com, and search for the keyword 'paranormal'
5) And, of course, how could we neglect our major source, CAUS updates -- I believe those need no introduction. Go to http://caus.org/feedback.htm, and also join the 'Dollar a Month Club'.
6) And now for something completely different: LaffADay, the funniest daily bunch of jokes you'll find on the Web: http://www.laffaday.com/forms/13.html. However, be aware the ALL the jokes will seem to you offensive, no matter what sex, race or job you are. The list's moderator, on the other hand, takes them lightly, and so should you.



Quote of the day

(view on a separate page)
"Dear Sir! I believe I took care of that Y to K (Y2K) problem, although it had no sense for me.
Signed -- John Smith from New-Kork, Februark the 28th, 1999, Mondak".

Our sponsors are Poker Room Reviews & Poker Promotions and UniWeb - web site building

Project X: 1994 - 2022