Custom Search
Opening words


Author: Alexander Aldarow (all articles by this author)
Published on: February 15, 1999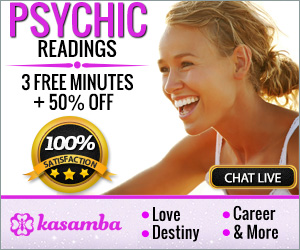 Greetings to those who missed us, as well as to the newcomers! I would like to open this ninth edition with an apology to those who probably felt that Project X's on-line activity kind of deteriorated, especially to Tiamat, Nancy, Elijah, Robert and many others: we canceled the weekly chat, we weren't on-line too often recently, for discussion and support, and the pages on both websites weren't updated for two weeks. To all those who needed immediate answers from us -- we are sorry. However, time was needed to take care of personal matters, to 'clear the head' (see "The Sea" below), also, my Windows experienced total collapse -- I guess it was a part of Bill Gates's conspiracy against mankind, his own version of "Revenge of the Nerds" :). As a result of it I'd like to ask all of you, our dear spiritual readers, to do the following procedure -- it will take merely five seconds: go to your Windows 95 Control Panel, and double-click on "Network". If you get an error message, saying something like "RUNDLL.EXE caused a protection failure in module NETDI.DLL", then you have been marked by Microsoft as their enemy. It happened simultaneously on my and Rinor's computers, although there are no connection between them. Generally, check you Internet connection, see whether you have some problems getting in touch with the cyberworld.
Also in this edition -- Project X applauds to Peter A. Gersten, who gave up on his lawyer career for the benefit of anti-'UFO secrecy' activity. For more on his project -- see below.
New sections were opened in Project Y, highly recommended. We now have a total of 10 sections of Your Personal Experiences, and we encourage our loyal readers to join Project Y as well. The new members of it are DreamHowler -- the spiritual werewolf (makes you wonder, right?) and the long awaited Vicky Versace: spiritism, seeing auras and mental telepathy via Internet chat session.
Originally published in Project X Newsletter #9

Our sponsors are Poker Room Reviews & Poker Promotions and UniWeb - web site building

Project X: 1994 - 2022