Custom Search
News in the world of supernatural


Author: Robert Uhlig (all articles by this author)
Published on: February 15, 1999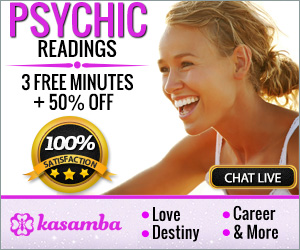 Fortean Times: Issue 1358; Friday 12 February 1999
Strange but true... last year was really weird
By Robert Uhlig, Technology Correspondent
Last year was the weirdest on record, with more reports of bizarre and paranormal phenomena than ever, according to figures published yesterday.
The rise of X-Files culture, freak weather, several discoveries of new animal species and a wave of conspiracy theories after the death of Diana, Princess of Wales made last year 4.1 per cent "weirder" than 1997. Named after Charles Fort, a science-sceptic who lived in New York in the 1920s and 1930s, the Fortean Times is the house journal of irrationalists. Each year, its researchers compile an index of reported strange phenomena across 34 categories.
For most of the 1990s, the index has declined year-on-year, but 1996 and 1997 saw large increases and 1998 witnessed the largest jump in its five-year history. Jane Watkins, managing editor of Fortean Times, said:
"A 150-point jump is a stunning amount. This unprecedented interest in the paranormal world seems to be accelerating the closer we get to the Millennium."
The largest leap in weirdness was in the paranormal world category, which increased by 8.1 per cent in 1998. Prophecies proliferated as soothsayers rushed to get their predictions for the next Millennium into print and there was a notable rise in reported cult, UFO and poltergeist activity.
One of the more curious stories was that of the lightning strike which killed all 11 members of a football team during a match in the Democratic Republic of the Congo while leaving the opposing team untouched, leading to accusations of witchcraft by opposing fans. In another case, an American woman who bet regularly in the Rhode Island and Massachusetts state lotteries saw each set of her numbers come up, but in the wrong states.
Poltergeist sightings were boosted by remarkable reports of a haunting in the Australian town of Humpty Doo. The troublesome poltergeist allegedly broke windows, threw stones at a house, and wrote messages with Scrabble pieces on the bathroom floor. Weirdness increased by 6.5 per cent in the human world category, largely because of conspiracy theories surrounding the death of Diana, Princess of Wales.
Panic about witchcraft swept through West Africa, Indonesia and south-east Asia, but the strangest cult behavior was probably that of Hon-Ming Chen, a former professor in Taiwan who led 150 sect members to the Dallas suburb of Garland where he believed that God would appear on March 31 last year. When God failed to show up, Dr Chen was refreshingly apologetic. "You can take what we have preached as nonsense," he said.
The natural world category had a quiet year - down 1.2 per cent - as sightings of old stalwarts such as crop circles declined. But in 1998, the world was on average hotter than ever, and in Britain, we had the wettest April since 1818.
Interest in "manimals" such as Bigfoot increased weirdness in the animal world by 1.1 per cent, although the Chinese government wound up its investigations into the Yeren, the Chinese Yeti, last December with an official statement that it does not exist.
Originally published in Project X Newsletter #9

Our sponsors are Poker Room Reviews & Poker Promotions and UniWeb - web site building

Project X: 1994 - 2022