Custom Search
Project X Newsletter Expanded, issue #1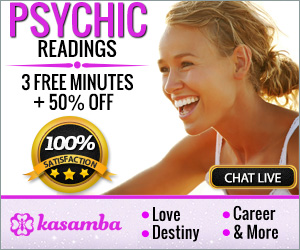 November 20, 1998

1. Introduction - Alexander Aldarow
2. Rinor's Dream and Hypnotic Gate - Rinor Zidran
3. Aldarow's latest dreams: November 10-11, 14-15, 1998 - Alexander Aldarow
4. News in the world of supernatural - Alexander Aldarow
5. From the Project X archives - Rinor Zidran
6. Paranormal on Web - Alexander Aldarow
7. Quote of the day




Introduction

(view on a separate page)
Author: Alexander Aldarow (all articles by this author)
We have grown. Soon we are expecting a 1000th entry to our Temple of cosmic experiences on personal level. We wish to thank to our friends all over the world, who constantly support us and share their knowledge as well. You know who you are. You are the main reason for the site's founding. And you are on the subscribers list of the first Project X newsletter.
In this newsletter we will constantly update you about the newest messages, dreams and conclusions received; we will notify you about the most prominent events in the world of unusual, that came to our attention, as well as events in the surrounding world, which might imply to shifts on much greater scale; we will bring you the most recommended websites on paranormal and psi research; we will throw in some pearls of human wisdom. If you wish to subscribe, unsubscribe, send your comments, send an article to be published in the nearest newsletter, recommend a site - even your own - e-mail Alexander Aldarow or Rinor Zidran.



Rinor's Dream and Hypnotic Gate

(view on a separate page) (more articles about dreams)
Author: Rinor Zidran (all articles by this author)
My cosmic dream...
The night between the 15th-16th of 11/98 was a dark and different one, followed by a cosmic and powerful dream...
The environment around me was evil, the nature wasn't as green as it is supposed to be but gray, evil was everywhere you look, doing anything it wanted to.
I was running, trying to escape that evil, not letting him catching me, not become evil myself, and with that lose my true self, but it was hard, scary, the thing chasing me was a twisted mix of a wolf's body with a human mind.
At some point of the dream, the thing was catching me up, he jumped high at me and within a second, I vanished into him... After that he kept running, he was smarter now, more powerful, he was me and I was him, I kept running, chasing after more...
The hypnotic gate...
Welcome all, to the hypnotic gate...
This is a unique gate, a gate that will take your mind and soul to a different place.
Sit back, relax and let your soul lead the way...10...9...8...7...6...5...4...3...2...1...0......
11/18/98  4 PM  Aldarow's home.
 *     *      *      *      *      *      *
I was sitting next to Aldarow, and we decided to close our eyes, relax and start the hypnosis with no further planning...
Nothing came to my mind, there were 2 dominant colors, I saw a picture half red, half yellow,
I imagined a rock, a purple rock right in front of me, high, its energies covering me with its purple color and than it began...
I saw my Inspector (More on the Inspector can be read at our site under Hypnosis/Trances/Meditations), he was himself, dressed in black, dark, creepy. I talk to him for a minute, but he didn't have anything special to say to me, I didn't know what to do, I wanted out, out to the present, it was obvious nothing is happening, but I didn't give up, it did came and it was powerful, it was the most powerful hypnosis I had all these 5 years.
I felt I was free from that room, from Aldarow's home, I knew I was there, but at some point I wasn't, I saw a man, an old man that was being chased by a couple of gang members, I could hear that old man, I could see what he saw and hear what he heard, I could read his minds, it was like I was inside of him. At some point the man became a woman, she kept running at I kept feeling the same feelings, a car came from the front and ran over the woman, at that point I felt some scratch at my throat, the same moment the car ran over her ... and I was back to that room, Aldarow's home.
I continued the hypnosis, it was a long one, I knew at least 20-25 minutes had to pass, I got back to the subway, where I meet my Inspector, I asked him what was that powerful thing I had just experienced and he said it was him, I didn't understand what he meant, but before I could realize, he grabbed my shoulders and said to me that now we are dealing with a powerful thing and the next two words he said were very clear to me: "Be careful"
And I'm out!
I opened my eyes, was shocked, it was too powerful for me, I could actually feel those people, the old man and the woman, the scratch in my throat was gone, I grabbed my head and tried to control myself, tried to relax, I looked then at the watch, to find out at least 20 minutes had passed since I started the hypnosis... I was wrong, wrong and amazed to find out the hypnosis was only 10-12 minutes, at that afternoon, for the first time in 5 years, I lost my sense of time ... and from now on as the Inspector said, we need to be careful, these are powerful things.
I was very glad it happened, another big step for the group towards bigger things.
Aldarow and I tried to analyze what state I was in, astral projection, half dream, but we decided not to, we will let things happen as they always do, and we will continue to explore and understand the paranormal we face.
Remember, before you take that step towards the hypnotic gate... Be careful!
"See, hear, feel, discover..."
At the same day we went to a New Age store, and each bought two stones, me -- a purple(!) Amethyst and a beautiful Jasper, Aldarow -- also an Amethyst and a Quartz.



Aldarow's latest dreams: November 10-11, 14-15, 1998

(view on a separate page) (more articles about dreams)
Author: Alexander Aldarow (all articles by this author)
1) Time: the night between November 10th and 11th - the day when Peter A. Gersten was activated, more on that in the next section. I was walking in a shopping center, saw my former English teacher, looked at her face, but she didn't recognize me. Then the time slowed down, everything occurred as if in slow motion, as I noticed a thief snatches something from a store and runs away. I immediately catch him by twisting his arm. Later, when it's already night and the mall is closed, I return there to investigate the villains' plot. I face a swarm of bees, sent against by evil force, then a swarm of lizards/snakes is around me. The ultimate horror comes, when I has to enter a dark vast room near me: it is a supermarket at night, but I need to go there for my investigation. I choose not to - the place, so black and evil frightens me enormously. At the end of a dream I hide at a random stranger's apartment, trying to find some old nature magazines with mentions of appearances of any small animals' swarms.
Back to reality: during the following days, I once found myself amidst a swarm of little pale butterflies; when me and Rinor went to buy the stones, we saw a disturbed flock of sparrows.
So, what is your opinion, reader, what do those flocks/swarms symbolize? The Evil is coming? The era of changes? We need you to contribute to us on this matter.
2) November 14th-15th: I dreamt I'm meeting Tiamat (she is one of our site's visitors) and her sister (do you have one in reality?) here, in Israel. Then I notice a few shining points on the daylight skies afar. Those are UFOs coming. As the dream develops, a global disaster takes place, people hiding in shelters, and a Godzilla-like monstrosity melts everything it meets.
Remark: What is the meaning of the UFOs, you might ask? Again, I would suggest the next section, only notice one fact: I've seen the UFO invasion BEFORE I received the following news.
News in the world of supernatural

(view on a separate page)
Author: Alexander Aldarow (all articles by this author)
Thank you, Dale, for directing my attention to the recent CAUS updates. CAUS (http://caus.org) is Citizens Against UFO Secrecy; I guess the name says it all. Peter A. Gersten, the editor of its daily newsletter, CAUS updates, was considered a very realistic UFO researcher, always bringing the latest sightings, fighting the governmental cover-ups; you can find all of that on CAUS site. However, his tone changed, as on November the 11th, if I understood it correctly, he was ACTIVATED, and the whole perception of the Universe was changed for him. Good for him, since for most of us it takes a few years, but then again, we do entering the Age of Aquarius. Therefore, the breaking news are: on December 7th, in Sedona, Arizona, ends the countdown to UFO landing, and it will be the Final Conflict. It all still remains to be seen, just a touch of addition from Project X: latest Nostradamus's interpretations tell us, that the mankind will see the first alien in 1998.



From the Project X archives

(view on a separate page) (more articles about else)
Author: Rinor Zidran (all articles by this author)
An extraction from the first scroll of the Temple, read and translated by Rinor:
"This day is not bad to you
This day will do good to you
They will bring an end to all you had brought here
Because they are the messengers of holiness
Do not come to this day because in the years ahead it will be
Transfer your knowledge to the angels that are coming to you
This day will deny you because this is the day you will create for you..."



Paranormal on Web

(view on a separate page)
Author: Alexander Aldarow (all articles by this author)
Today we present to you search engines for paranormal sites only. Of course, you can go to AltaVista and type "occult" or "parapsychology", and be drowned by thousands of URLs. On the other hand, in the presented engines the sites are regulated into familiar categories: Astral Projection, Witchcraft, Demonology, Healing, etc. Bookmark these ones:
1) Paraseek (http://www.paraseek.com) -- a more informative search engine.
2) AvatarSearch (http://www.avatarsearch.com/) -- this one tends to be more Pagan/Wiccan
3) SpiritLinks Occult and Metaphysical Search Engine (http://www.spiritonline.com/links/) -- more New Age related, at the beginning of its career.
4) AJ's Metaphysical, Web, & Programming Universe (http://table.jps.net/~jalmada/) -- isn't designed as a search engine, it is a links directory, but with approximately one thousand metaphysical entries.
In all of the above you can apply for adding an URL of you favorite/personal occult-related site (I don't think those engines own a spider), and most probably you will be listed in a matter of couple of days. Also, you can try going to Yahoo! categories, such as Science/Alternative and Science/Alternative/Paranormal_Phenomena, but how to get finally listed there is the most unexplained phenomenon.



Quote of the day

(view on a separate page)
'What Last Days! When the hell are mortal men going to shut up about the Last Days! Do you know how many centuries ago men yammered on about the Last Days?'
'Ah, but I know the very dates of the Last Days,' he said calmly. 'I've chosen them...'
- Ann Rice, "Servant of the Bones"

Our sponsors are Poker Room Reviews & Poker Promotions and UniWeb - web site building

Project X: 1994 - 2021