Custom Search
Rinor's Dream and Hypnotic Gate


Author: Rinor Zidran (all articles by this author)
Published on: November 20, 1998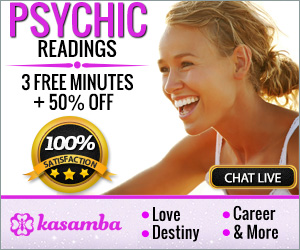 My cosmic dream...
The night between the 15th-16th of 11/98 was a dark and different one, followed by a cosmic and powerful dream...
The environment around me was evil, the nature wasn't as green as it is supposed to be but gray, evil was everywhere you look, doing anything it wanted to.
I was running, trying to escape that evil, not letting him catching me, not become evil myself, and with that lose my true self, but it was hard, scary, the thing chasing me was a twisted mix of a wolf's body with a human mind.
At some point of the dream, the thing was catching me up, he jumped high at me and within a second, I vanished into him... After that he kept running, he was smarter now, more powerful, he was me and I was him, I kept running, chasing after more...
The hypnotic gate...
Welcome all, to the hypnotic gate...
This is a unique gate, a gate that will take your mind and soul to a different place.
Sit back, relax and let your soul lead the way...10...9...8...7...6...5...4...3...2...1...0......
11/18/98  4 PM  Aldarow's home.
 *     *      *      *      *      *      *
I was sitting next to Aldarow, and we decided to close our eyes, relax and start the hypnosis with no further planning...
Nothing came to my mind, there were 2 dominant colors, I saw a picture half red, half yellow,
I imagined a rock, a purple rock right in front of me, high, its energies covering me with its purple color and than it began...
I saw my Inspector (More on the Inspector can be read at our site under Hypnosis/Trances/Meditations), he was himself, dressed in black, dark, creepy. I talk to him for a minute, but he didn't have anything special to say to me, I didn't know what to do, I wanted out, out to the present, it was obvious nothing is happening, but I didn't give up, it did came and it was powerful, it was the most powerful hypnosis I had all these 5 years.
I felt I was free from that room, from Aldarow's home, I knew I was there, but at some point I wasn't, I saw a man, an old man that was being chased by a couple of gang members, I could hear that old man, I could see what he saw and hear what he heard, I could read his minds, it was like I was inside of him. At some point the man became a woman, she kept running at I kept feeling the same feelings, a car came from the front and ran over the woman, at that point I felt some scratch at my throat, the same moment the car ran over her ... and I was back to that room, Aldarow's home.
I continued the hypnosis, it was a long one, I knew at least 20-25 minutes had to pass, I got back to the subway, where I meet my Inspector, I asked him what was that powerful thing I had just experienced and he said it was him, I didn't understand what he meant, but before I could realize, he grabbed my shoulders and said to me that now we are dealing with a powerful thing and the next two words he said were very clear to me: "Be careful"
And I'm out!
I opened my eyes, was shocked, it was too powerful for me, I could actually feel those people, the old man and the woman, the scratch in my throat was gone, I grabbed my head and tried to control myself, tried to relax, I looked then at the watch, to find out at least 20 minutes had passed since I started the hypnosis... I was wrong, wrong and amazed to find out the hypnosis was only 10-12 minutes, at that afternoon, for the first time in 5 years, I lost my sense of time ... and from now on as the Inspector said, we need to be careful, these are powerful things.
I was very glad it happened, another big step for the group towards bigger things.
Aldarow and I tried to analyze what state I was in, astral projection, half dream, but we decided not to, we will let things happen as they always do, and we will continue to explore and understand the paranormal we face.
Remember, before you take that step towards the hypnotic gate... Be careful!
"See, hear, feel, discover..."
At the same day we went to a New Age store, and each bought two stones, me -- a purple(!) Amethyst and a beautiful Jasper, Aldarow -- also an Amethyst and a Quartz.
Originally published in Project X Newsletter #1

Our sponsors are Poker Room Reviews & Poker Promotions and UniWeb - web site building

Project X: 1994 - 2022