Custom Search
Project X Newsletter Expanded, issue #3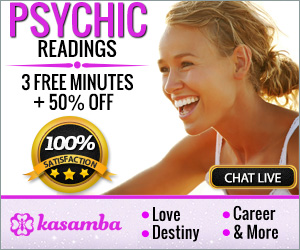 December 15, 1998

1. December the 7th in Arizona and Israel - Alexander Aldarow
2. Aldarow: the chosen one - Alexander Aldarow
3. Temporal distortions - Rinor Zidran
4. The Abductee - Roy
5. For I fear - Lady Tia
6. Conclusion - Alexander Aldarow




December the 7th in Arizona and Israel

(view on a separate page)
Author: Alexander Aldarow (all articles by this author)
We haven't heard any "We came with peace" or "Take me to your leader" broadcasted on that miraculous day. However, since we were so tuned up on that foretold date, many of us were activated in a broad range of ways. To dispel any still lasting disappointments: December the 7th WAS a day of grand changes on global scale, and our newsletter played its small part of turning everybody's consciousness and awareness toward the events and the results that took place this week.
As it was stated in CAUS updates, it was snowing in Arizona; also, a heavy military "no-entrance" restriction covered a rather big chunk of the area; multiple UFO sightings were reported all over the States, and over some spots there were even flight restrictions to the airmen. We are anxiously expecting further reports from Peter.
There were very strange clouds at Israeli skies, very beautiful and of various shapes and patterns, lit to some breathtaking colors and scenes. For the first time I heard no news about any major governmental crisis or a terrorist's bombing. The world halted, while the otherworldly forces were in action.



Aldarow: the chosen one

(view on a separate page) (more articles about dreams)
Author: Alexander Aldarow (all articles by this author)
On the night between December the 7th and the 8th I had three dreams, the contents of the first two are unimportant, but it involved me applying an 'influence' on the others; an 'influence' that was going from my body toward the other human being. It was empowered in the third dream.
At the beginning I was next to a female psychic, who was doing a 'reading' to a customer. Then I expose her, saying (and yelling) that she tells only general things, mostly concluded from the customer's words. Later I call her a fraud, which she actually is. At that time, I was among simple people, who recognized me as "the chosen one"; their behavior reminded me of the biblical times, although the time was supposedly the present. As I unmask her as a crook, she (on her knees) asks whether I will mock and humiliate her further, I answer that although being the chosen one I actually might, i. e. I'm still no stranger to human qualities. Also, a man attacks me, I pierce his heart with a spear and decapitate him, but only when I apply my 'influence' over him do I manage to control him and get rid of him. Between all that happening, I am visited by a family with two bare-footed children, a boy and a girl, with whom I discuss a very complicated astrological scheme (influenced by something I previously read in reality), and I am trying to tell the children that Taurus is actually bull (=BS). But the more important part is the people, among whom I am accepted and acting as the chosen one and JESUS. At the end, all of us stand on their knees on the edge of a ravine, getting prepared for a Jewish prayer. I, as the chosen one, do not move my lips according to the words, since I don't want to say this prayer -- I don't believe in Judaic prayer, but I might throw in an occasional "Amen", and I try to put my hands together as the other do, but it is also can be complicated, as I see from another man. In any case, I am kneeling amidst the ancients Hebrews and silently looking at the sky, as a VISION, one of the most powerful ones I beheld during these years, comes to me. I stagger backwards while trying to describe it to the others, mixing in my sentences the styles of the Hebrew Bible and the New Testament.
On the background of the sky I see colossal stairs, forming a pyramid; to the left of them there is a gigantic harp ("nevel" in Hebrew), to the right -- a wing. On the top of the stairway is a curtain, I perceive by my inner mind that it rises, behind it black clouds, lightnings and thunder, and there appears... At this part I should state/see "God", but I understand that to see God will be so final and so unbelievably overall (I'm not sure how to put it), that I utter that behind the curtain I behold (the glowing eyes of) evil knight, that guards the body of the monster buried at Ukraine (I don't know where did the last statement come from either.)



Temporal distortions

(view on a separate page)
Author: Rinor Zidran (all articles by this author)
On the nights before and after the discussed date Rinor had dreams accompanied by unusual time perceptions. Normally, we have the time of the present; but at night he found out, according to his words, that there is more of the present, a "slack" if you would, and this phenomenon of "more time" occurred on December the 7th. The following night he had "a dream inside a dream inside a dream, and, probably, again inside a dream".
The Abductee

(view on a separate page) (more articles about aliens)
Author: Roy (all articles by this author)
"Finally, an UFO related experience," one can proclaim. Roy was abducted in the past, the abduction was partially clouded as disguised as a dream, nevertheless, he remembers it in details; we hope it will be published on our Project Y website, coming up in January '99. Roy has an inoculation mark behind his left shoulder, like the one left from a shot the most of us received in the childhood. However, he claims that he had no such shot in the past. On December the 7th he had a night full of (dreams of) UFOs, aliens, abduction; later, the shot marks almost disappeared from the skin surface - I can witness that. According to Roy, he dares anyone who had such marks for short periods of time to reveal himself.



For I fear

(view on a separate page)
Author: Lady Tia (all articles by this author)
I had a discovery between Tarot cards and a Ouija board......
Something begins with Dec. 7th..(maybe related to what you mentioned...or maybe not).....something almost unreal.......I am working on meditation to find the answers I seek...but what I can tell you is that something evil begins on the 7th........though the effects do not really begin for another 20 years.....or so I have been told.



Conclusion

(view on a separate page)
Author: Alexander Aldarow (all articles by this author)
There you have it. It was our special bulletin, since I felt obliged to share the influences of this magnificent day. Each one responded to it in his/her own special way, each and every one contributed a knowledge of things 'yet to come', but already fulfilling. The next issue will be posted as scheduled, on the next weekend; it features Yuri's experiences, the biggest paranormal sites in the Internet, the list of some stones and their qualities... and, hopefully, something else as well. Of course, we still would like to hear what was you December the 7th like; the next intense date is actually this Saturday, December the 12th; if this weeks outcomes will be to much to handle in the newsletter, we will announce you whether there will be Project X on-line chat next week. You can catch me (Aldarow) or Rinor this weekend via ICQ.

Our sponsors are Poker Room Reviews & Poker Promotions and UniWeb - web site building

Project X: 1994 - 2022