Custom Search
Today's Mail: Darwin at Project X?


Author: Bob Pingleton (all articles by this author)
Published on: May 6, 2000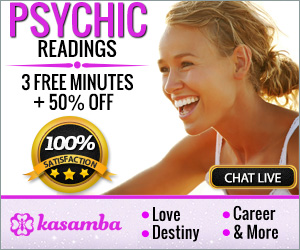 1. From Project X's guestbook:
Darwin, E-Mail me if you have the time. Have thought about all our Eck travels and adventures many times and have been hoping that all is well with you and yours. I am all over the country doing video work and TV shows so have not had much time to try to reach you before. Ping...
Bob Pingleton
2. My reply by e-mail:
Dear Bob!
Interesting coincidence. I'm not, unfortunately, Darwin, not even an active member in Eck/ATOM, but one of my most overwhelming experiences involved Darwin. I have published material on Darwin and his struggle and perceptions. Please, tell me who have pointed you toward our site to find Darwin here :)
Darwin's official website, by the way, is http://www.atom1.org/.
3.
Dear Alexander:
It really is an interesting coincidence that we meet this way. Many years ago, in the early sixties, I was sitting in a crowd to hear Paul Twitchill give a talk to seekers. After Paul finished speaking and started down the isle with Darwin behind him, he reached the row that I was sitting in, STOPPED, backed up, looked at me for about 30 seconds to a minute while the whole room just waited to see what Paul was doing, then got this huge smile on his face and reached across and grabbed my hand.
Everyone got to whispering, "Who is that?" and even my wife spoke to me and said that I really did not know what had just happened to me. Well, to make a story short... I and my wife became to know Darwin and Paul very well. After Paul translated, my wife died a year later in December... and Paul walked into the Hospital room. I watched as Paul took her out of the body and they both walked back past me as she chatted to Paul; and then waved good-bye to me.
People thought I was crazy when I mentioned this, but I KNEW exactly where Paul took her. Over the next year or so, I would walk into a restaurant, gas station, or stop to look over the Ocean, and someone would walk up to me and ask if I was Bob Pingleton. When I said yes, they would tell me that they had something to tell me from my wife, and after I asked them how they knew that I would be some place at a certain time in my life (even I would not know that I was going to stop at this place for gas, etc...) I would let them give the message that had been passed on to them from THEIR guide. This same thing happened five times, and mostly when I was with companions.
Anyway, later on Darwin asked me to come to Las Vegas and be the General Manager at the ECK Office. I accepted and became the 4th GM. Later on I was appointed to be the one and only Exec. Dir. that Eckankar ever had.
As you have written about Darwin's hard times and struggles, then you must also know that there was a tremendous amount of behind the scenes back stabbing and jockeying for better positions with Darwin. As I could not go any higher, I was just happy to help Darwin in any way that I could... and a lot of this was to keep peace among the Higher Initiates. I always consulted with Darwin and never tried to overstep any of my authority, etc.
I also never hesitated to say my feelings to Darwin on anything that He asked me about and we got along better than anyone, because he always knew that I was honest with him and Gail... and ECK. I also did not always agree with some of the things that were being done in the field and did not hesitate to point these out if they were hurting people or Eckankar. Finally put a couple of these in writing (will never do that again) and was asked to resign.
This I did on the spot. I shook Darwin's hand, gave Gail a big hug and a kiss, turned to the lawyer that Darwin brought with him (a high Initiate that came up way too fast without the background training), told him more or less to kiss my behind, because he did not really understand what he had set in motion. From that day on to when Darwin turned the Rod over to Harold (who was hired while I was the GM) I watched the power struggles begin and all the confusion that resulted because almost none of it was controlled. I still hope that I had nothing to do with any of that stuff, even though I saw it coming and warned Darwin on my last day at the Office.
This is a long story and I did not mean to get into it. It is always easy for people to look back at something that has happened and say that they knew it would happen... but I did warn them at the time - before it began. I am also the one that hired Harold's Present Wife and introduced (?) her to her first husband at the office when I did not wish to get involved.
Enough. Your web site was passed on to me from a guy that I have not seen for years.
I own a Video Production Company that does TV shows (hunting/fishing), safety tapes and industrial tapes along with TV commercials, and just about anything that goes on video tape. He just happen to be going by and spotted the name and came in to see if it really was me. He mentioned, and gave me your web site, and thought it was Darwin. He knew that I was still interested in Darwin and that I always wished him well in his life. I knew Darwin WHEN he was just a working man... and probably would help him now with videos if he wished. I do not want to get involved with Darwin or any one else but would help them if I could. After I reached the 5th Initiate level, I pretty well just stopped all association with groups and do my own thing as I go about my daily work with people and the video work. I would like to correspond with Darwin once in a while and will try to reach him.
I thank you for returning my inquiry and am sure that you had no idea that you would end up reading all this garbage. Good luck to you and your group in the future, and I will try to learn more about it. Thanks also for Darwin's Website. I will check it out.
Love in light and sound...
Bob Pingleton...
Originally published in Project X Newsletter #36

Our sponsors are Poker Room Reviews & Poker Promotions and UniWeb - web site building

Project X: 1994 - 2022