Custom Search
Opening Words


Author: Rinor Zidran (all articles by this author)
Published on: May 8, 1999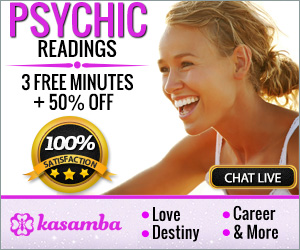 Dear Friends.
Sometimes we try very hard to find something that is already known. We look everywhere for that item, that thought, that feeling, in the outside world, inside our hearts, while all the time the answer is already known to us, but it is just forgotten and lost in time.
I cannot point on a specific example, I am sure you all understand what I mean. I know it sounds similar to what is written in the article on the Project X site, called "The Return To The Past", but it is a bit different. At times, we look everywhere and take all sorts of actions to find the right answer, while there is no right or wrong.
As for myself, I sat this week at the dune with Aldarow and I talked to him about the path I think I finally find in life, the right one, when we both understood there is no right one, good isn't necessarily right and evil is bad, every person has his/her share of rights and wrongs, everyone has his/her path in life, and it is not the right or wrong one, because there is no such thing, there is merely the path he/she has chosen.
What I am saying to you, all around the world, don't try so much finding something that is widely accepted as 'right', stop putting so much energy in your quest for right, just look around and embrace the way you have chosen by yourself, life will look a lot better this way.
Stay aware, wherever you are... and good luck.
Rinor Zidran
P.S.: We are currently looking for constant contributors of articles for the newsletter, in order to take a big step further and make it weekly. Also, there are two great new sections in Project , by Ty Narada, Cyonic Nemeton's editor, and by Keiran Dromgool - Armageddon Report. However, the pace at which the Library is getting filled is less than satisfying, and we need your help. Visit Diary Y (http://members.xoom.com/Project_Y/), and open there your own personal Section.
P.P.S.: This newsletter has a mysterious watcher. He wishes to add that these first two weeks of May are fateful, it is when the future is fixated for you, and for the world, especially pay attention to the grand opening on May 11th and the astronomical phenomenon, known as "Sun Cruisers".
Originally published in Project X Newsletter #14

Our sponsors are Poker Room Reviews & Poker Promotions and UniWeb - web site building

Project X: 1994 - 2021