Custom Search
Experiences by Tiamat


Author: Lady Tia (all articles by this author)
Published on: December 5, 1998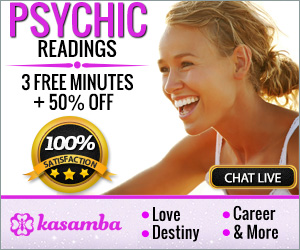 A few examples of my kind of paranormal...
RETURN FROM THE DARKNESS
It happened when I was only 5 years old.  My aunt had taken her children, my brothers, and myself to the Six Flags Water Park in Georgia, USA.  I had ventured off into a big area where there were many people, as well as lifeguards, but none of my siblings or cousins were near.  I was swimming, and all of a sudden, I went under the water.  This is strange because there are still some things that I do not remember, so I shall share with you what I do remember.  After I went underwater, I recall seeing nothing but darkness.  Logically, I should have seen light, since it was a sunny day (the sun shining down into the water and all), but I did not.  The next thing I knew, I got up out of the water, and began to look for my aunt.
VISIONS OF THE NIGHT
Sitting at the dining room table at my brother's house, I glanced at one of the windows for reasons unknown to me.  All of a sudden, I stared at a green recliner.  Then, I saw him.  He is known by the name Malkov.  Oddly enough, he is also my dearest love ( and has been for the past 4 years).  He was levitating in an almost queer fashion.  He glanced at me.  My eyes grew wide at the sight of him.  Then, he began to rise a little higher.  He smiled calmly, then he began to rotate in the air.  Kind of like Trent Reznor did in the video for "Closer", but that's not important at the moment.  Then, his smile turned to the darkest shade possible....he tilted his body back a bit, and began laughing maniacally, each laugh defining more and more of his insanity.  It frightened me so much, that I had to walk over to my sketch pad and write down the thought of that vision...funny as it may seem, I started a novel that weekend based on that vision.  I know what it means, in a round about way.  He is the darker side of what we both are, as I am the lighter side.....still it frightens me...
Editorial addition: Who's next to share? Don't be shy, you are the chosen ones! On our next issue we will represent experiences by Yuri Matias, and you will come closer to grasp the fully meaning of the term "the chosen one".
Originally published in Project X Newsletter #2

Our sponsors are Poker Room Reviews & Poker Promotions and UniWeb - web site building

Project X: 1994 - 2022