Custom Search
The Power Of Thought


Author: Elijah (all articles by this author)
Published on: November 30, 2000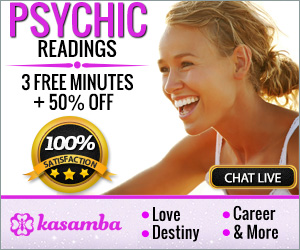 As most of us understand, we create our own reality. We DO indeed create that we call reality. As I have said in one of posts on the forum "thought IS EVERY THING." For us in this world it IS the creative force of God.
God took "thought" (the thought) and SAID "light" (the concept), BE. And it was so, and IT WAS GOOD. Thought IS the creative force of God and light was THE create-ed force, from that thought. For every thing that we see, every thing that IS, IS LIGHT.
To illustrate just how powerful it IS, I would share with you the understanding I have received from, yes, the Bible. Whether you read it or not, does not matter. I, personally, "as I think most of you know", don't subscribe to most of present teachings from that book. However, ALL my revelations have indeed come from that book, but confirmed through many other writings.
The story of Jesus's mother and the so-called immaculate conception. Now, whether or not you believe what is said, is irrelevant. Just do not totally reject it, give some thought, and meditation to the concept. And see what happens?
Oh, yeah! No, I AM NOT one who adheres to the teachings of the blessed mother.
The story goes that Mary, Jesus mother had a visit from an Angel of the Lord and he said to her: The Holy Ghost shall come upon thee and overshadow thee. Therefor also that holy thing which shall be born of thee shall be called The Son of God. For with God (the logos) NOTHING shall be impossible.
And Mary said, behold, The hand maiden of the Lord, be it unto me according to thy word.
From my own understanding Mary was an Essene, a religious group of her day. She actually "thought" or "knew" that The Son of God would be born of a virgin from their group. The Essenes, by the way, KNEW the "power of thought" and taught that to all of its followers. They also had good understanding of the Old Testament, especially where the birth of The Son of God was concerned.
Now Mary had heard all her life the story of the birth of one who would be called Emanuel, who would be born of a virgin. She took that story to heart and believed that SHE would be the mother of that child. No, she did not go around telling everyone about her feelings. She just "knew" within herself she would be the one.
That is exactly why when the angel of the Lord came to her and told her that, he did, she already knew it and the angel only confirmed it, and she believed. That thought she carried within herself all her 18 or so years "actually" became reality.
Now can you see the "absolute " power of 'thought"? THOUGHT created a living organism in her womb.
As I have said, THOUGHT IS EVERYTHING. Remember The Word, the logos, the thought or the concept. And the WORD (logos) was with God, and The WORD (logos) "thought or concept", WAS God. The "absolute" creative force that is God IS THOUGHT.
Now say I, I AM NOT asking anyone to believe this understanding of mine, just ponder it. If you can't accept it at all, simply let it go. If it has any merit, you will hear of this again. But to some it is only a confirmation.
To they whom I call my friends
Elijah
Any response is welcomed.
Originally published in Project X Newsletter #49

Our sponsors are Poker Room Reviews & Poker Promotions and UniWeb - web site building

Project X: 1994 - 2022