Custom Search
Enlightened and Spiritual


Author: Moi (all articles by this author)
Published on: November 10, 2000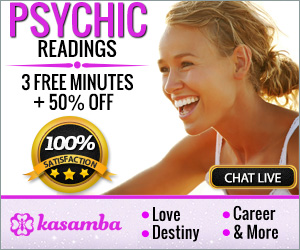 I have a question... What do the words Enlightened and Spiritual mean? I don't know... but I have some opinions... what they mean. Would be interesting to hear other persons thinking on this :) To me the words mean... to be able to feel/sense other spirits. Both a person's spirit and spirits without physical bodies.
Some people are talking about spiritual war... and I wonder... how will they know who to fight? Who is "Good" and who is "Evil"? Do "Evil" spirits have signs on them... saying?: "Hi, watch me... I am an "Evil" one!" I don't think so :) Do all "Evil" spirits show themselves by how they look on the outside? Are all "Evil" spirits ugly with black clothes and perhaps horns and tails? Do they make an appointment with you for hurting or killing you? Do they say: "Can you stand still for a bit? I am going to kill you?" I don't think so :) I believe many look and act exactly as people in flesh here on earth... Would an "Evil" person be so daft that he/she would not hide his/her intentions?
If I for instance... had plans I didn't want anyone to know about... rob a bank... steal... hurt or kill... I would certainly NOT tell anyone about my plans! I wouldn't have to be ugly, wearing special ugly outfits, acting or talking in a way that revealed my bad intentions to others. In the way I speak I would pretend to be good!!!
And I believe it is the same behavior among people in flesh and "Evil" spirits.
But that would be awful and perhaps scary... How would we know who is "Good" and who is "Evil"? To me the answer is: to feel/sense the spirit whether he/she is "Good" or "Evil". And the same goes for people in flesh.
That is what the words ENLIGHTENED AND SPIRITUAL means to me :) I am looking forward to hearing other peoples view on the words.
Agape
Moi
Originally published in Project X Newsletter #48

Our sponsors are Poker Room Reviews & Poker Promotions and UniWeb - web site building

Project X: 1994 - 2022