Custom Search
The Healing Mind And Heart: Part Two


Author: Mark Andrews (all articles by this author)
Published on: November 10, 2000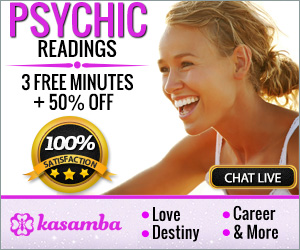 Part Two
"What You See Is What You Become"
"Your Inner Mirror"
You are familiar with the term "self image". We generally apply the term toward one's thoughts and concepts regarding themselves.
We have within our psyche an actual inner-mirror upon which we project to our subconscious mind the picture of ourselves as we so imagine ourselves to be. And, the subconscious mind responds by bringing that image into physical reality.
The language of the subconscious mind is visual imagery. We receive messages from the deeper parts of our mind via dream images. We often assume that that communication is a one-way process; coming only to our waking self from our memories of our sleeping state. The fact is that - like any other conscious entity - our subconscious is hoping for a dialogue. We can begin a two-way communication through the process known as Creative Visualization.
For some, "CV" is an effortless, second-nature talent. For others, however, successful visualization requires patience and practice.
WHAT DISTINGUISHES CREATIVE VISUALIZATION FROM THE NORMAL PROCESS OF MENTAL IMAGERY IS THAT IT CONNECTS THE WILL OF THE CONSCIOUS SELF WITH THE CREATIVE FORCE OF THE UNIVERSE BY MEANS OF PICTORIAL PROJECTION.
It's much like a motion picture image projected on a white screen, except that a creative image "passes through" the mental image screen to take form in the physical world.
Most of us send out mental images without realizing that we are forming the experience of our reality. Many of us have been trained to allow the mind to shoot out "holographic" projections without giving it a second thought.
We have to remain aware that the thoughts we send out into the cosmos will take form - to a greater or lesser degree - to create exactly what we imagine (for better or worse).
From this awareness, we can train ourselves to use the creative power of mental imagery to bring about the bodies and greater life experience that we really want.
The Creative Visualization process spans the full distance from the level of cellular consciousness to the core of The Universe itself. We reside at the center of the process, and can take control of its manifestations.
Here are some methods to better utilize this creative process for healing and self-betterment.
CREATIVE VISUALIZATION TECHNIQUES
1.) Theater In The Mind.
We are all familiar with the experience of going to a cinema theater. There is a certain level of excited anticipation as we sit in the auditorium and wait for the show to begin. We are filled with confidence that the event will be pleasant and produce the desired experience.
As we utilize the CV process, the theater motif is an excellent framework upon which to create and project the images that we want to have manifest in both our bodies, and in all facets of our lives.
It is always best to find a time and place where you have a reasonable chance to remain undisturbed while you work in your mental workshop. As much as possible, it is also very helpful to have a consistent time of day to work, so that your conscious - subconscious dialogue can begin to habitually and automatically go in to gear. If you have a favorite or most comfortable chair, you may want to designate it as your "theater seat".
Dress as comfortably as possible to allow the most open flow of your full body energies.
The more predictable and ritualistic your daily program, the better.
THE SUBCONSCIOUS MIND RESPONDS BEST TO ROUTINE AND STEP-BY-STEP "RELIGIOUS" PROGRAMMING.
Close your eyes, and imagine yourself sitting in the front row of a beautiful theater. Allow the blank white screen to fill all of your inner-vision. It's best to begin with a blank screen because you can always automatically refer back to it just in case you visualize something that you would rather cancel from your creative program.
Most progressions into altered states begin with some kind of count-down, designed to bring the deepest level of relaxation. I'm sure you have seen the 10-to-1 count-down prior to the actual projection of some older, usually black and white films. You may want to envision this as you begin your visualizations on your mental screen.
It is a matter of safe common sense to precede the actual visualization with an affirmation of intent. You may want to say or envision on the screen, IN DIVINE ORDER AND PERFECT TIMING. FOR THE GOOD OF ALL CONCERNED (or any such statement with which you feel comfortable). This is done to direct the creative energies to follow such a simple directive so as not to manifest anything that would intrude upon the free will of another. For the most powerful results, you will want to imagine as many of your senses as possible engaged along with the visualization, (sight, sound, touch, taste, and smell) to convince your subconscious that the events and images being projected are a part of 3-Dimensional reality. And the more convincing the "show", the more thoroughly and quickly the manifestation will take form in your life.
You can begin your "movie" with temporal cues that will give your subconscious a time reference for bring the events into reality. (A circled calendar date or a particular setting on a clock, etc.)
AS THE CREATIVE VISUALIZATION PROCEEDS ON YOUR INNER SCREEN, IMAGINE THAT YOU ARE GRADUALLY BEING BROUGHT IN TO THE ACTION, AND ALLOW THE IMAGES AND EXPERIENCES TO TAKE ON MORE AND MORE OF A 3-D QUALITY.
Once you feel satisfied that your desire has been adequately presented, allow yourself to take a few comfortable steps back out of the scene and seal the visualization with an affirmation of fulfillment and assurance that the events seen will now be brought to physical manifestation. You may want to say or visualize upon the screen, something to the effect, "AND SO IT IS".
In matters of health, visualizations work well with something as simple as seeing your own image reflected back to you from a mirror, with a clear image that says that your physical condition has been fully recreated to perfect health. If you accept only THE BEST of all possible images, you will receive the best and most satisfying results.
Be patient and practice this technique until you receive the desired results. Faith is not so much an element in this process as is a talent for imagination. If you can see and feel it, you will have it.
(more to come)
Originally published in Project X Newsletter #48

Our sponsors are Poker Room Reviews & Poker Promotions and UniWeb - web site building

Project X: 1994 - 2022