Custom Search
Nostradamus Prophecy


Author: Mark Andrews (all articles by this author)
Published on: October 27, 2000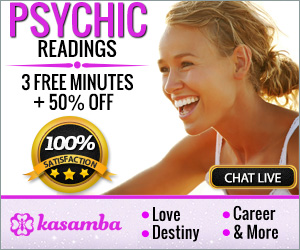 Fighting "fire" with "water".
Now is the time to focus all of our spiritual and prayer energies for peace in the Middle East and around the world.
There is a very chilling prediction from the quatrains of Nostradamus that most likely describes a biological terrorist attack against New York City, involving the city's water supply.
Nostradamus himself said many times that his predictions were not absolute, and that their outcomes could be changed through prayer and positive effects.
I will quote the prediction as closely as I can remember:
"Garden spot of the world,
In the way of the man-made mountains,
Shall be seized upon and forced to drink bitter water.
The great city shall be utterly deserted.
Not a single soul shall remain."
New Jersey is known as the "Garden State", the man-made mountains are a clear reference to Manhattan's sky-scrapers.
Perhaps, some biological agent is put in a reservoir near the New York / New Jersey state line near the George Washington Bridge.
It would seem that such an incident could easily be a retaliation for U.S. support of Israel in the current Middle East crisis.
It is interesting that the "flash-point" (the killing of 3 Israeli soldiers) happened as the moon became full in the sign of Aries. (The sign of war and impulsive actions.)
This happens only once a year when the Sun is in the sign of Libra (peace, balance, harmony) The two signs are at opposite sides of the equatorial zodiac. Aries is a fire sign. The hostilities now raging are somewhat like a spreading forest fire. - Something that has become a very familiar sight to US television viewers.
As we pray for peace, we can use creative visualization to reinforce our prayers by visualizing a gentle "rain" of Divine mercy and tranquility descending on the whole Middle East region and extinguishing the flames. Water is a dream symbol for spirit.
Let's use the power of prayer and visualization to enforce peace and healing energies in the Middle East, in the U.S., and through all of the world.
Salam / Shalom
Mark Andrews
(Please forward this message as you feel lead.)
Originally published in Project X Newsletter #47

Our sponsors are Poker Room Reviews & Poker Promotions and UniWeb - web site building

Project X: 1994 - 2022