Custom Search
Debbie's Karma


Author: Rene (all articles by this author)
Published on: October 27, 2000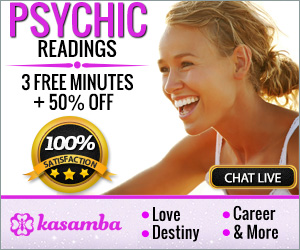 The gift of knowing, but not enough to help. All my life I have been able to feel things about people, sometimes I get feelings of people I can't quite understand as in this.
I worked with Debbie for awhile. Every time she came near me I would get an awful feeling in my stomach (gut). I knew it was something deep but I couldn't get it. I wish I did sooner, but this is what happened. One day two years ago I had a day off. Debbie was working, I went about the normal day cleaning, etc. Well, I was cooking dinner, and everything just blurred together, I sat down for a minute. I thought I just did too much, then when my husband and I sat down to eat, it happened again. This was at 7:00 p.m. This time it felt like someone just dumped hot boiling water on the back of my head. I stood up from the table and said, "something bad is going to happen tonight". I couldn't finish dinner, so I got a towel and laid down on the couch. I put the towel over my eyes. There was a knock on the door about 20 minutes after this episode, it was my brother and he said "Rene, thank god, you're o.k.".
I said, "why did you say that??"
He said, "Your store has been robbed and Debbie has been shot."
Of course I was in a panic! I wanted to know when if she is alive, everything. I went to my store where she had been taken "Life Flight" to the hospital. She had been shot at the exact time I felt the hot water on my head. The more interesting part is she flatlined three times and still she survived. When I went to the hospital to see her she told me I was there, with her?? I have felt bad about that to this day because if I have a gift of knowing, WHY couldn't I prevent it? She is OK now, lost a third of her lung just because some evil soul felt the right to take her life and all for a small amount of money. Sometimes I think it is karma. She had a debt to pay. When I went to see her at her house after she came home, something made me say to her, "your debt is paid in full", she just smiled and said I know :-). She has changed in a way, she is full of love and peace. She also has forgiven the soul that did it to her. She says, "I forgive him, but he needs help." As long as I live I will NEVER forget that night because I couldn't help or stop it.
Rene
Originally published in Project X Newsletter #47

Our sponsors are Poker Room Reviews & Poker Promotions and UniWeb - web site building

Project X: 1994 - 2021