Custom Search
My Forever Friend - a p.s.s. from Heaven


Author: Mark Andrews (all articles by this author)
Published on: October 13, 2000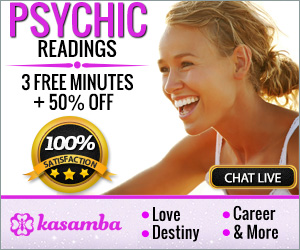 No matter how much we like to romanticize about "the good old days", let's face it. - Being a grade-school kid was often a really painful time of life. I probably look back on that period with more disdain than most.
I was the class punching bag! I was the one that all of the older guys took out their frustrations on. And believe me, there were a lot of them, and a lot of frustrations!
I became use to being the target of spit-balls, kick balls, basketballs, erasers, chalk erasers, pencils, pens paper wads, tennis shoes, chewed gum, gum wrappers, rocks, sticks, rulers, text books, notebooks and an occasional Webster's Unabridged Dictionary. (ouch!)
St. Paul's Lutheran School, Indianapolis, was a pretty rough place for someone who tried to just "live and let live"; someone like me.
On the other end of our junior- high social spectrum was Paul Snell. He was in the class ahead of me, and a year and a half older than I. Paul was just about a "cool" as a 14 year old could be in 1964.
He was the one that all of the girls (and their mothers!) stood in line to swoon over. He was the star player of the St. Paul's Eagles basketball team. An amazing athletic achievement, considering that he stood only 5'4". Paul had an "otherworldly" essence about him. He could turn on the charm like the flick of a switch.
Pug nose, light freckles, green eyes, reddish-brown hair, and a smile that could bring down the walls of Jerico; today, Paul would be "all THAT and a tanker full of chips".
And I thank God that he was the one guy at our school who stood- up for me! If I was being harassed, all he would have to do would be to crinkle an eye and whoever; however many, and they would "at once" snap in line and leave me alone.
Even then, I sensed that Paul had some kind of unnamed psychic ability. There was something about him that stood apart from other kids our age. He was somehow much older and wiser than his 14 years on earth.
Although I inwardly realized that Paul actually felt sorry for me, I liked to think of him as my best friend. And being able to think of Paul as my "best friend" took away a lot of the hurt of the degradation that all of the other guys liked to pile on me. As long as I knew that Paul was around, their abuses and cruel words bounced off of me and melted away. I would think, "Paul is my best friend. So THERE!"
In June of 1964, we had a graduation party for the 8th graders at the Dane family's horse farm along Indiana State Road 37 in Morgan County. Paul (and the mean guys in their class) would be moving on to high school. I would be left to fend for myself with the kids in my own 7th grade, no 8TH GRADE CLASS (no problem). I felt like a man freed from slavery. And for once, now, I could be in charge! Adios, amigos!
That was the last time I saw Paul. He lived on another side of town, attended a different church, and had a whole other life ahead of him at Howe High School. Time forged ahead and we quietly fell out of touch with each other.
It's funny, some of the trivial things that stay with you about someone else. I can remember one day in English class when the 8th graders had to write "letters" on the black board. When one of the students added a "p.s.s." to their letter on the board, Paul laughed, "Hey, those are my initials!" I never knew what the "S" stood for. But, considering that it was THE Paul Snell, I suppose that it might just as well have stood for "Superman". There was definitely a "presence" and a "power" about him.
I learned in 1977 that Paul had been killed by a drunk driver. He had married and moved to Oshkosh, Wisconsin, and had been buried there. I just didn't seem real that Paul could be dead. So... I immediately began trying to communicate with him.
Poor guy! I would find myself pouring my heart out to him over the slightest problem. I would always hope that Paul could really hear me. I wasn't ever 100 per cent sure, but that didn't really matter. I had my memories of Paul's caring presence with me, and that was all that I really needed to get through life at the time.
As "fate" would have it, I wound up working for a while at Howe High School, Paul's alma-matter. One day in 1994, I had plenty of free time, so I decided to see what I could dig-up about Paul's years at Howe. I acquired a 1968 year book and tried to see how many times I could find a picture of him. I noticed and remembered that his birthday had been 6-17-1950. He had been just as successful in high school as in junior high! Lots of sports teams, lots of scholastic awards. And when I came to his Senior picture, I heard a man's voice say, "Long time, no see!" It was coming from an actor on a TV set tuned to a soap opera! It made me shake just a little. I prayed that that had actually been a sign from Paul to let me know that he had really been with for all of those many years that I had hoped that he was hearing my troubles from his Heavenly vantage point. I took it as a "p.s." FROM P.S... Pretty cool!
In 1996, I rode with a friend to visit his girlfriend in Bloomington. On the way, along SR 37, we passed by the Dane's old horse farm. "Hmmm," I thought, "That was the last place I saw Paul alive". Just that quickly, my eyes fell to the license plate of the car ahead of us: WISCONSIN / 617 PSS. "Oh my God!", I became nearly hysterical with tears of joy. "What? What? What", my friend tried to interrupt my emotional upheaval. All I could do in response to his question was to point at the car ahead of us and say, "Look at that plate!"
Of course, it meant nothing to him - and there was no way I could begin to explain all of the synchronicities to him - so I eventually calmed down (after 20 minutes or so).
I had "exploded" with all of the emotions of someone who had just seen their best friend rise from the dead! I KNEW that that was a signal from Paul that he has been - and is - with me. And (not TOO surprisingly) can still charm the cosmos into making things "happen". Even in Heaven, Paul has got it "going on"!
My friend in the car with me and I entered into an unspoken agreement that we would not pursue the matter further.
Well... That was until the return trip when I noticed him take on an expression of honest concern mixed with apprehension. He became quiet and somber when he pointed to the car ahead of us with another Wisconsin license plate and said, "There you go." (As if it were ANY license plate from Wisconsin that could elicit such an emotional outburst from me.)
When I realized exactly what was going through his mind at that moment, I laughed just as intensely as I had cried earlier that day. And, I got a p.s.s. FROM P.S.S. Paul, You're too cool!
In fact, I feel like I can laugh a whole lot more knowing that I still have Paul's shoulder to cry on.
Originally published in Project X Newsletter #46

Our sponsors are Poker Room Reviews & Poker Promotions and UniWeb - web site building

Project X: 1994 - 2022