Custom Search
Opening Words


Author: Alexander Aldarow (all articles by this author)
Published on: September 17, 2000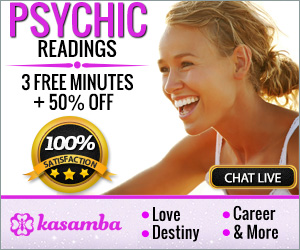 My dear readers,
I'm afraid I was going to open the newsletter with something non-inspirational, since it is a rather too quiet and stale period for myself; therefore I am freeing the stage for a friend of mine, Lee Koon Wui, as he answers the questions asked in PXN # 44. Enjoy reading the profound collection of our reporters' articles we have assembled especially for you. I'm going to clear my mind and sort things out... again! Don't worry, I should recuperate fully until the next issue :-)
---
"Have you noticed lately that the connection between your inner world and the outside reality has strengthened lately? It is as if the whole wide world in front of our eyes directly reflects and responds to our thoughts and intentions. So which one affects the other more? The outside influences the inside, or is it the other way around?" (PXN # 44)
You know well my opinion of course.
The Power is WITHIN You.
My years in practices of Buddhism, Shamanism, Qigong, Martial Arts, Astral Meditations, Mental/'Higher' trainings and other esoteric studies, etc., etc., ALL lead to, and agree with, this Realization... which is very useful, as you probably know, for most of us around, albeit at different angles and aspects...
"And how significant is one person's voice in the boiling ocean of mass consciousness? We would love to hear your opinions on these questions." (PXN # 44)
Hmm... "significance".
Two stories...
1. I heard of a story long ago: once at a beach, the waves brought forth thousands of starfish on the land. A little girl saw that all the starfish were dying, began taking one and throwing it back to the sea, an old man came to her laughed and said "there are thousands of starfishes, what difference would saving one make?" The girl smiled and said "well it made a difference to that one"
2. I was requested to counsel a friend who was having some serious esteem difficulties... I spoke to him a bit on Life... and he said to me indignantly "Life does not revolve around you!!" My reply was "No.. Life DOES revolve around you." You should have seen his shocked look. Although he did not understand, I'm sure you do.
In terms of "significance", nothing can have more impact on an individual than his own views or "voice"... even others' opinions/teachings have to be assimilated by the mind of the self (so that it becomes "his own") before it can be useful.
Thus in my opinion, cultivation of the Self (it boils down to this), is very important, for only then can one help and be helped effectively. It helps one keep the Focus. Without this so called cultivation, we get "pointless blabbering"
"Lately, many have agreed, the communication in our regular chat room has deteriorated to pointless blabbering. This is sad and unfortunate, however some of us are still willing to restore the past glamour of our channel." (PXN # 44)
All the Blessed!
The Power is Within You!
Lee
Originally published in Project X Newsletter #45

Our sponsors are Poker Room Reviews & Poker Promotions and UniWeb - web site building

Project X: 1994 - 2022