Custom Search
Asylum of The Undead: Part VII - Comic Relief


Author: Mark Andrews (all articles by this author)
Published on: September 1, 2000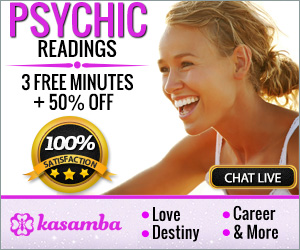 [continued from the previous edition]
Ghostly Encounters at Central State Hospital
copyright 2000
A true account by
Mark Andrews
Part VII
?????? Comic Relief
"If it weren't for the funny things that go on, you couldn't stand to work here". That's how one of my co-workers summed it up. And Central State was, indeed, a non-stop circus.
There is a difference between laughing AT the patients and laughing BECAUSE of them. And if you work with the mentally ill and find no humor coming from them, then YOU are the one with reality problem.
I'm going to try to list some of the more humorous personalities and events as they come to mind "off the top of my head".
1. The CSH marathon runner.
Central State provided a number of different in-patient services. Among them was the DDU: Developmentally Disabled Unit. ( Mentally Retarded ) Our DDU was a strong participant in the Special Olympics. DDU residents were encouraged to participate in the various events to the best of their abilities. Greg was a fairly high functioning DDU resident. Aside from a slight speech impediment, he displayed few of the outward manifestations associated with the disability.
Greg loved to run. He had won a number of ribbons at inter-facility competitions. In fact, Greg loved to run so much that there was no stopping him. More than once, he had to be pursued by staff after crossing the finish line. His adrenaline rush was so good that he just couldn't bring himself to slow down.
One day, Greg invited me to time his dash from the top of the grove picnic area to the Evans Building where he resided.
"On your mark. Get set. GO!" And off he went. Determination in his eyes: winged feet akin to chariots of fire. He kept going, and going, and going until "BLAM". He hit the brick wall of the building and bounced backward into a reverse somersault.
Naturally, I was horrified at the sight, so I ran to offer aid. None needed.
"Are you all right?" I nervously asked.
"Yeah! Why not?" He nonchalantly replied. "What was my time?"
"Greg,", I inquired, "Don't you realize that you just hit that brick wall?"
"Oh... yeah, I guess so. I like running so much that sometimes I just forget to stop."
2. "His" and "Hers"
Joe was the ultimate macho guy. He had a preference for Marine fatigues and habitually offered a snappy salute to CSH staff personnel. Joe had a twin sister named Cathy. Cathy - as Joe informed me - was suppose to have been born with him but wound up living inside of him instead.
Cathy would appear ( through Joe's body ) a few times through the course of the day. She had her own wardrobe which was kept hanging on her side of the closed apart from Joe's. When either "Joe" or "Cathy" would go into their bedroom, you could never be quite sure which one of them would emerge.
One Saturday, Cathy decided that she needed to update her wardrobe, so she crawled under the CSH grounds fence and headed for the railroad tracks. She had a sugar daddy in Crawfordsville, and knew that the tracks to the north of the grounds carried trains that passed through that town.
She decided to take Ken along with her. He was a short, stocky patient with thick glasses and a gnome-like tapering beard. He liked to wear Hardee's bags as hats.
The two of them hopped a west-bound freight but unknowingly disembarked in Jamestown. They headed for a near-by tavern for directions. You can probably imagine the reaction brought by the sight of a transvestite and and "elf" making their way through the Saturday night crowd.
Cathy was a habitual flirt. It didn't take long for the police to arrive and take the two into custody. Nor did it take long to realize that the were AWOL CSH residents.
I heard the story second-hand when I came in to work that Sunday morning, but I was eager to hear Joe's account. When I saw him I said, "I heard you had a wild time last night."
Joe smiled with embarrassment. He shook his head and observed. "You know that Cathy. She's such a whore."
3. Love finds a way.
Jerry and Isa were sweethearts. They could be seen at almost any time walking the grounds hand-in-hand. There's not much privacy to be had for lovers at a place like Central State, so the two love birds were left to stealing intimate moments whenever and wherever they could.
One evening, Jerry decided to take Isa off-grounds to find a more romantic spot ( aside from on the floor of the broken down hospital bus that they had been using).
After walking with Isa for most of the night, Jerry found a spot that was to both of their liking. The two of them removed their clothes and took advantage of the plush provisions.
They were still actively engaged in their love making when the guy who owned the Cadillac came out of his house to go to work and found them in the back seat.
(more to follow)
Originally published in Project X Newsletter #44

Our sponsors are Poker Room Reviews & Poker Promotions and UniWeb - web site building

Project X: 1994 - 2021