Custom Search
Opening Words


Author: Alexander Aldarow (all articles by this author)
Published on: September 1, 2000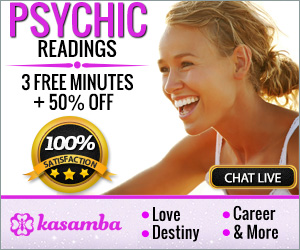 Merry meet, my friends!
The last official day of the first summer of the new era has just rolled by, and deep thoughts are brooding in my restless mind. Have you noticed lately that the connection between your inner world and the outside reality has strengthened lately? It is as if the whole wide world in front of our eyes directly reflects and responds to our thoughts and intentions. So which one affects the other more? The outside influences the inside, or is it the other way around? And how significant is one person's voice in the boiling ocean of mass consciousness? We would love to hear your opinions on these questions.
If you may recall (if not, you can go to the archives previous issues of PXN), in the issue number 36, under the title Prophetic Dreams, we have published Maya's vision of a future submarine accident. Lately this one as well came true, as we all followed the tragedy of Russian nuclear sub "Kursk". Our thoughts go to the families that were stricken by the disaster.
I've realized that I'm running behind the schedule with the release of today's edition, therefore I shall turn the microphone to our reporters, but not before I make a few administrative announcements.
First of all, our Community X has opened the Q&A Forum, where our staff is ore than willing to answer any of your questions, of any field of spirituality/paranormal/occult/psychism/esoterism/metaphysics/and so on. The address is http://www.geocities.com/nightwg/qaforum.html; it is still experimental, so be patient with us of the answer does not arrive in a week time.
Next, there have been new beautiful additions to our Gallery. You are invited to take a look, send them as postcards to your friends, and even contribute a creation or two of your own. Also, if you're already there, express your personal opinion in our dreams-relatated poll.
Lately, many have agreed, the communication in our regular chat room has deteriorated to pointless blabbering. This is sad and unfortunate, however some of us are still willing to restore the past glamour of our channel. There will be the usual Friday evening meetings, so for those interested to take part, please visit?our chatroom. Thank you, and have a prosperous day.
Originally published in Project X Newsletter #44

Our sponsors are Poker Room Reviews & Poker Promotions and UniWeb - web site building

Project X: 1994 - 2022