Custom Search
Nadia's Letter


Author: Nadia (all articles by this author)
Published on: June 10, 2000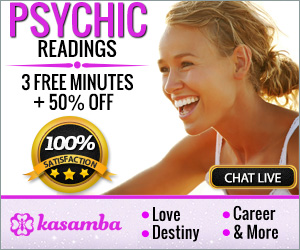 {exactly as sent to Aldarow}
Dear Alexander,
Thank you very much for replying. It is very comforting to know that there are people who do believe in spirituality, and the importance of love. Well, my story is quite long, and I will tell you about the things that I can foresee and the experiences that I have already encountered. I've always had visions - for as long as I could remember. I was brought up in a non-religious surrounding, and my parents were never religious. (My mother is Russian and my father is Jordanian, so I never really knew what my true nationality and religion were). I always felt that there was something missing in me (I was always having visions, sometimes tremendously scary ones), so what happened to me was in order to show me the right path.
I had anorexia since I was around eight years old. My condition was getting worse and worse until it reached an almost fatal stage. I was taken to hospital several times, and got better, but every time I would get a relapse. Last year, I got to a rock-bottom, and the doctors started giving up on me. I got down to 27 kilos (I'm quite tall), and the functions in my body were deteriorating rapidly.
One night family and friends came to the hospital to bid me farewell. I was prepared for death and I was expecting to die any moment. Strangely, but truly, for the first time in my life I was not scared of death. That night I actually saw my whole life, as though it were in a film. Every minute detail of my life from the day of my birth to the day of my death was moving right across my eyes. It was so incredible. I saw myself in past lives. Once I was a model who died of anorexia.
The next day everything changed. I felt I was a completely new person. It was as though I was born once again.
Now I'm completely cured, and I'm looking forward to university. I was accepted to medical school, and my biggest dream is to help whoever needs the help. I hope to incorporate my healing hands with my profession. When I place my hands on someone's head (if they have a headache), it completely cures after a few minutes. I want to learn more about this healing power in order to help others.
I have a lot of other things to talk about, and I hope we will stay in touch, Alexander.
I would like to know more about your experiences, beliefs, etc. Hope to hear from you soon. I am with you all the time, and whatever you want to tell me, I will be glad to listen, or even help - if I could.
All the best, Nadia
Originally published in Project X Newsletter #39

Our sponsors are Poker Room Reviews & Poker Promotions and UniWeb - web site building

Project X: 1994 - 2022