Custom Search
Today's Mail: Choosing to be Chosen


Author: Beverly Harvey (all articles by this author)
Published on: June 10, 2000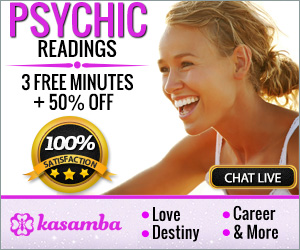 Thank you for welcoming me. I really do not feel chosen as it makes me feel like I am special and I do not think I am. But somehow my life has taken a course that is not ordinary and all the times my life has been saved. Like in 1975, when I had just moved to New York with my boyfriend, who was born/raised in N.Y. (we met in Telluride, Co.), we went to the La Guardia airport to pick up a friend of his and on the way he said he thought the airport was off this exit, but he did not take it and we had to turn around. We pulled into the airport. it was Christmas time and crazy. We saw a flash and people running. I got out of the car and ran over to the front of the TWA terminal and saw all these people staring at the building. A terrorist's bomb blew up. 300 feet of plate glass windows hit people. Some were hurt. 11 people died. Later people said to me, "Welcome to N.Y.." That is just one story. We were saved by 2 min. I knew the angels were with us. It seems to be more than that to me now.
I have seen many UFOs, just lights. Now I have a picture of one that showed up in a photo I took before I left Montana. I did not know it was there until recently. I feel they are connected to my childhood somehow. Dreams I remember, yet I can not remember what I dreamed last night. Something has been guiding me. I say it is the light, now.
I have been watching the weekly program "Roswell", it is Hollywoody, but there is something about it that has me fascinated. I like the part where the guy kisses the girl and she is taken to the stars. That is bliss. Do you know Dan Winters site? He talks about bliss. I am searching for bliss, sharing with others. I need support through these times ahead. I do not want to be alone all the time, yet I know it is important to be alone some in order to figure things out on my own. No one has told me. I find things out because I have asked the Universe, then I find books, people, etc.
Beverly Harvey (Flame)
Originally published in Project X Newsletter #39

Our sponsors are Poker Room Reviews & Poker Promotions and UniWeb - web site building

Project X: 1994 - 2021