Custom Search
Trusting Divine Spirit


Author: Nancy Krinkey (all articles by this author)
Published on: May 27, 2000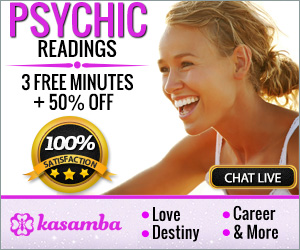 (Featuring Sri Darwin Gross)
Back To Basics
"All life flow from One God downward to the worlds below, and through them, and nothing can exist without this cosmic current known as Divine Spirit, which can be heard as Sound and seen as Light."? Darwin Gross
London Heathrow Marriott Hotel
????????? Bath Road Hayes,
???????? Middlesex London,
??? UB3? 5AN,? England,? UK
Saturday & Sunday ~ July 22 & 23, 2000
???? (Seminar begins at 9:00 AM)
London Heathrow Marriott Hotel Information:
Call 011-44-181-990-1100 for Hotel Room Reservations. Fax? 011-44-181-990-1110
You must mention Darwin Gross Seminar to receive? Single or Double Sleeping Room Rate of $132.00 per night (f80. Sterling Pounds) includes breakfast.? All Room Reservations must be guaranteed at time of registration with a credit card.? Hotel is near Heathrow Airport.
_________________________________
Pre-Registration Information:? Cut-Off Date 7/14/2000
Pre-Registration: $150.00 per person.? f95. Sterling Pounds.
Children 16 years and younger: $75./ f45. Sterling Pounds.
At The Door: $180. per person. f110. Sterling Pounds.
Children 16 and younger: $90./ f55. Sterling Pounds.
IMPORTANT!
Pre-Registration Instructions.
(NO credit cards)
Send Your Name and Address with an International Bank Draft or International Money Order converted into UK currency for f95. Sterling Pounds per person made payable to Darwin Gross and mail to:
Samira Ammounah ~ 12 Highview Road, Ealing, London, W13? OHB, England, UK
Thank You Sincerely,
in Spirit's Light and Sound,
Nancy Krinkey
Originally published in Project X Newsletter #38

Our sponsors are Poker Room Reviews & Poker Promotions and UniWeb - web site building

Project X: 1994 - 2022