Custom Search
Prophetic Dreams


Author: Maya251002 (all articles by this author)
Published on: May 6, 2000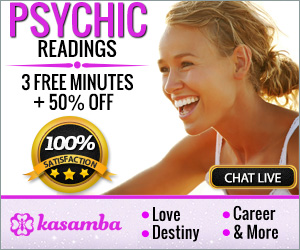 Hello, from the age of thirteen I have prophetic dreams that come true. I first dreamt the space shuttle Challenger blowing up. My last dream I dreamt? - I was in an airplane hanger in Botswana, Africa. I knew I was there, because there was going to be an airline disaster. On AOL news a month later for Botswana region they reported a pilot had taken a craft and was planning suicide. He originally was going to crash into the airport, but when he found it was full of people, he changed his mind and crashed into three other planes instead. In the dream I was with others I remarked to them I can't believe this is my first visit to Africa and all I get to see is the inside of the airport.
The person next to me said, "What about that 747 Boeing?"
The one next to him, "Ya, and there is fighting in India." In that order it was the Botswana disaster, then Egypt Air 767 Boeing, and then the hostage situation on the Pakistani flight.
Now tonight I have had another dream that resonated with the same clarity and truth as those did, it is as follows:
I dreamt I was in the ocean, I was right next to these three humpbacked whales, they were huge. Then several submarines arose from the water around the whales, they were opposing and hostile, the submarines, I got the feeling also they were experimenting with the whales. I looked to the shore and saw an elephant. I knew I was off the African coastline. I cannot make full sense of this dream until it occurs and unfolds. I am here to say I know that something will occur involving submarines off the African coast. My dreams happen about a month prior to the incident. My dreams are always slightly off, like in the Botswana dream I heard 747 Boeing and it was 767. But they are never wrong by much. In my space shuttle dream the Challenger lost ignition and fell from the sky and then blew up on the ground. All my dreams that come true have extreme vivid and lucid quality. Thank you for your forum. Whether you publish this or not is of no consequence to me. I just have the need to voice the dream, before it happens, to as many as I can. My belief is I am made aware of these occurrences prior to their happening so I can pray for the lives that will be lost, or the situation that arises. I do pray that we do not have an international crisis involving submarines, and no lives are lost.
Originally published in Project X Newsletter #36

Our sponsors are Poker Room Reviews & Poker Promotions and UniWeb - web site building

Project X: 1994 - 2022