Custom Search
The Last War: Chapter Eleven - Silvermoon's Reflections


Author: Lady Tia (all articles by this author)
Published on: April 15, 2000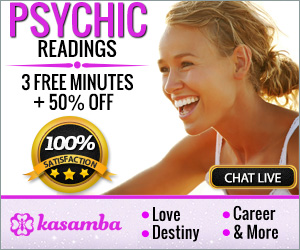 Chapter 11 - Silvermoon's Reflections
Reflecting on everything, from dream to dream, experience to experience, I always question where and when it all began. For some reason I keep feeling as though I've known things before, and that the memories are slowly returning to me. But what about in this life? Maybe there is a piece of my ancestry that may explain why certain things come to me as quickly and easily as they do, but what is that answer?
Within myself, I've found connections to forest, sea, desert, and sky. I still contemplate my connections to such locations and powers. I feel more confident about myself than I used to. It seems like only yesterday I was enduring emotional upheavals that could destroy most mortals. I was on my computer, surfing the 'net, looking for others who have had experiences like mine, who I might be able to communicate with, who I could help, and who could help me with my search. Though indeed, it was almost two years ago. Searching... searching... those search engines never gave me what I wanted, until I found it. The entries came back, and there it was. Those mystical words glistened like a shining beacon in the black of night.
Project X - The Search for the Chosen Ones.
I clicked on it. It took a moment or two for my computer to load, but as it did, I listened to the music, quite enchanting. I mean, here it was! This site had a serenity to it, as well as information on a variety of subjects. I was immediately fascinated about what the keepers of this site were talking about. So I looked... there it was. They had their contact info at the bottom of the index page, and I sent an email to one of them.
A few days later, I had received an authorization request on my ICQ list. It was from Keyser Soze, one of the keepers of Project X. So astounded, I added him instantly. A few days later, we chatted for a bit. We had much to say, and got along quite well. Then, a few days later, he requested that I join him in chat, though he had someone he wanted me to meet. It was his cousin, Alan Rashbi.
Thrilled, was I, to have met people who lived a great distance from myself, who I could talk to about the nature of subjects like the paranormal, occult, religion, philosophy, and magick. Before long, I had much that I wanted to share with them because I knew it would be beneficial to us all in the long run. Week after week to follow, I would email them experiences and dreams that I have had, and they would be posted in the newsletters. After a while, I had made contact with more and more people in Project X, that rather than having to remember who all of them were, I simply made a separate section in my ICQ list for my contacts in Project X.
I remember well the things that followed all of that. Their site talked about beings known as the Old Ones. Cryptically I thought to myself, "Old Ones... old ones.. why does that sound familiar? Could it be...? Oh, my!"
The Old Ones and their association to the Necronomicon had been information I had heard stories about, almost my entire life (at least this life). And in my recollection of the time I have known both Alan and his cousin, there had been much conversation concerning the Old Ones, and a bit of further research to boot.
(more about Silvermoon, Project X, the Necronomicon, and the Old Ones, next time...)
Originally published in Project X Newsletter #35
More articles about literature

Our sponsors are Poker Room Reviews & Poker Promotions and UniWeb - web site building

Project X: 1994 - 2022