Custom Search
Golden Light


Author: Tony Gosser (all articles by this author)
Published on: April 15, 2000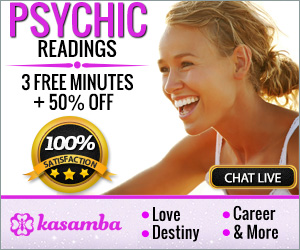 Hello,
My name is Tony Gosser.
My reason for being here now:
About three years ago I found I could no longer survive this world alone so I opened myself to that good which created me and asked for help. After some time of prayer and "giving over", I was visited one night, while fully awake, by a golden light. If I had not been filled with a sense of total peace and love which came with the light, I would have thought I had lost my mind. As I was filled with this love and peace, I found myself overwhelmed with visions and explanations of things I have yet to understand. I felt reborn within this light. I saw spirits who had been waiting for me and who had been frustrated it had taken me so long to again be able to reach some plane of understanding. They seemed to have been frustrated that it had taken so long. One spirit actually slapped his forehead and said something like "Finally he gets it!" He was dressed in a black suit which still seems strange to me. Also there appeared to be an American Indian woman of some great age. A third spirit was there but I am unable to related his appearance.
Immediately after this event I found I was seeing symbols, signs, and lights around people. I had immediate impressions of people. I saw energy around plants and people. I would have visions about people while talking to them. I would see one person in a crowd who would be surrounded by a beautiful violet/purple color. I could guess several cards from a deck of cards. I could guess or cause my son to guess a random drawing the other had made on paper.
I called a psychological counselor to discuss what was happening with me and began to have visions of the jungle while on the phone with her. She admitted she had been looking at pictures of a recent trip to the Congo or some such place.
This gift I have received has indeed changed my life, but as time has passed, I have found a need to use it for some purpose. Lately, I have tuned out the daily extraordinary events so that I can live in the real world. I am tired and have been searching for some time for those out there who can relate and help me to truly accept what has happened to me. I daily try to relate my new life to the beliefs system within which I was raised as a child.
I openly accept other who can accept and walk with me for a while.
Thank You
Tony.
Originally published in Project X Newsletter #35

Our sponsors are Poker Room Reviews & Poker Promotions and UniWeb - web site building

Project X: 1994 - 2022