Custom Search
Opening Words


Author: Alexander Aldarow (all articles by this author)
Published on: April 15, 2000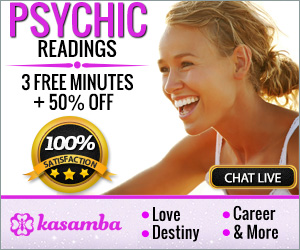 Good morning, evening and afternoon, our precious friends!
I would like to start today's special edition by repeating that I am not a doomsayer. I do not enjoy shouting on the top of my lungs about calamities and cataclysms, about ugly demons crawling back onto our tormented planet. Nevertheless, I believe that May the 5th, this year, is a date that we cannot simply wave off. The Planetary Alignment will take place, along with several other less pleasant events. There are too much coincidences related to this specific day: the exact period of time from the previous astronomic event, the Grand Cross of August, matches the length of human pregnancy; the Hebrew date matching the foundation of the First and the Second Temples; an obscure saying "When the stars are right" (aligned to the right of the Earth?); and so on, and so on. Let's face and admit it, we are living at the times that were prophesied about for millennia, from John through Nostradamus till Cayce, including many others. One can easily found tons of information concerning 5.5.2000 on the Internet.
Besides, this is, after all, a newsletter dedicated to spirituality and paranormal phenomena, and this is a spiritual event that nobody developed enough can dismiss. So for all the clans, circles and individuals, that believe they are The Chosen, this is your call for arms. Being prepared means half of the victory - just see the Y2K bug, we were warned and ready ahead, and nothing that crucial took place. This Opening, however, requires a more fierce resistance. But remember - the stars do not control us, we control the stars!
Below, I have three articles from different people, all giving different perspectives to May 5.
There is something else that was brought to my knowledge, and of what I myself vaguely knew, too. I know that there are hostile monitors, who also read my newsletter and follow our on-line activity. So this is an open address to the cowards: I can sense you better than you can sense me, for I do not hide under masks of righteousness or corruption. And I am not a paranoid, for I do not fear any of those conspirators and the like, and so should all the good readers of this e-zine.
A couple of other subjects. After months of postponing it, I have finally started a poll on Project X Website, "Contact Us" page. The poll is to be replaced every two weeks or so, so, please, take a moment to participate in it. I'll post the results of the previous polls as the new ones will appear.
One last, minor thing. It appears there was a mistake two issues ago, by the end of 33 edition's opening words I left a 'strange' remark, it was a simply note to myself, I hope you all ignored it :) .
On to the featured articles.
Originally published in Project X Newsletter #35

Our sponsors are Poker Room Reviews & Poker Promotions and UniWeb - web site building

Project X: 1994 - 2022