Custom Search
Opening Words


Author: Alexander Aldarow (all articles by this author)
Published on: March 28, 2000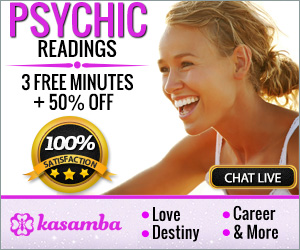 Greetings, and welcome to yet another excellent digest of Project X Newsletter. Today I will not say much in the Opening Words, I'm saving it to the next edition, which will be mostly dedicated to the Planetary Alignment of the upcoming May the Fifth and its possible consequences - if you have to share an insight or an information about it, e-mail me.
I just wanted to let you know that last couple of months weren't my best, I've created obstacles for myself and tripped right over them. But as we speak, that is already irrelevant, other things appeared, thrusting aside the old news. I had a series of dreams two nights ago, of such cosmic depth, that... Perhaps I will share it with you next time.
I was disappointed by the The New Age Poetry Contest, though. Despite prolonging it for over three months, I've received merely 20 votes (out of over 1200 readers), big part of them are from personal friends of mine. Unsurprisingly enough, I myself won the contest (4 votes), but it is a sad victory, since I, and so all the other nominated poets, anticipated a head-to-head exciting competition.
Now, some of you will see this as an irony somewhat, but Tiamat was the one who convinced me to carry on with this competition for two more weeks. When I finally did a random drawing of a winner today, among the 20 voters - want to guess whose name came up? Correct, hers. So, Tia, I owe your our special prize. And with that, I give a sad closure to my overhyped Contest.
I also have something additional to share. A letter has arrived to me, from Tony Gosser:
"I want to reach out to others who can help me to grow with the gift that I have been given after I was visited by a golden Light.
I feel alone and do not trust other people that much, as there are so many people out there who pretend to know and understand, but have no clue.
To the point as I know you gotta be a very busy person - I was visited by or suddenly became aware of some great wonderful and good power in a flash one night. I now see symbols, signs, energy, colored lights, and can sometimes guess cards or written messages. I have the oddest dreams, and visit odd places in my dreams. I feel nature as being alive. I can not be around too many people at once, or I become overwhelmed with emotions.
Can you help me to understand these events? I need to understand as the struggle to is very draining on the energy I have left!
Please feel free to contact me via E-mail at tkgosser@email.msn.com.
Thank you for any help you can give."
I would like to ask you all to visit Tony's page at our Project Y site: http://members.xoom.com/Project_Y/, click on "Sections", then scroll down and click on "Tony Gosser". If any of you can relate to Tony's most wonderful experiences, both him and I will be endlessly thankful for it. In the next issue of the Newsletter I will publish another amazing event from Tony.
And now, to the 34th issue itself, our special feature is "Ten Layers of Reality" by Glok. We also have a touching story in "Today's Mail", as well as a surprising appearance in "The Last War".
Originally published in Project X Newsletter #34

Our sponsors are Poker Room Reviews & Poker Promotions and UniWeb - web site building

Project X: 1994 - 2022