Custom Search
A Message to The Elect, The Chosen


Author: Elijah (all articles by this author)
Published on: March 8, 2000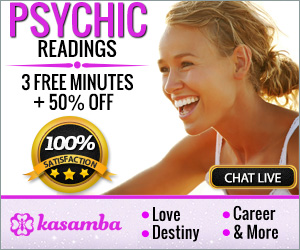 This message send I to The Chosen from among men, THE ELECT. Do NOT be afraid to negate those earthly thoughts that even now ye seemingly struggle with. Seek ye "first" The Kingdom of God, and all else will be added unto you. Know ye not The Kingdom of God IS within YOU? You do indeed for IT IS WRITTEN that The Kingdom of Heaven comes NOT with outward show, but the Kingdom of God is within you; so it IS.
Therefor, do not allow those things you have been taught or learned to control you. You have been taught a "lie" by the world, AND, believed it, in your thoughts and in your words. That IS the immutable Law of God. God took thought and "said", light BE, and that IS reflected in ALL that ye now see.
You say I create my own reality, and? you DO. Now say I, look around you. What are you creating? What are you speaking? Does your reality reflect that ye speak and that ye think? Jesus once said, it is not what goes into the mouth that defiles a man, but that which comes forth from the mouth, THIS defiles a man. First thought takes root or moreover is accepted into your reality. But there is this constant warfare of thought, as you well know.
Therefor, beware of that ye think, and That ye Speak. The DAY of JUDGMENT is at hand. But fear NOT, for that which "they" fear shall come upon them. But again fear not for your reward is LIFE, You are the children of God and the wicked one touches you not.
Sin is simply NOT a factor in the Spirit of LIFE which IS "within you". In the days, which are soon to come, sickness, disease, and, yes, even death will be no more. But before The Kingdom shall come, be ye warned beforehand IS The Time of Much Troubles, That great and Terrible DAY of THE LORD.
Now peace I give to you, as it is yours to give, to yourself and all who come hereafter.
This was the product of a recent meditation. I hope it spoke to that ye have heard from the beginning. Hold to that, ye, have that no man take thy crown. THE Crown of Life.
The Spirit of LIFE SHALL prevail, and carry ye through the darkness.
A note from the Bible, which was brought to my remembrance by one of The Chosen... Ecclesiastes 9:10, KJV... Whatsoever thy hand finding to do, do it with thy might, for there IS no work, no device, no knowledge, nor wisdom in the grave. And remember ye this, God IS NOT The God of the dead, but of the living.
Originally published in Project X Newsletter #33

Our sponsors are Poker Room Reviews & Poker Promotions and UniWeb - web site building

Project X: 1994 - 2022