Custom Search
Will Third Fatima Prophecy mention ET Visitors?


Author: Mark Andrews (all articles by this author)
Published on: February 6, 2000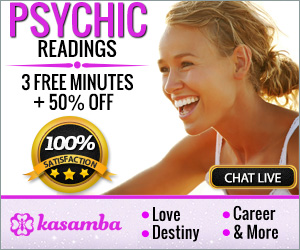 We have heard rumors of a forth-coming announcement by Pope John Paul II regarding the presence on earth of extraterrestrial visitors.
We may now have a date.
On May 5, 2000, will be an alignment in Taurus of: the Sun - the Moon - Mercury - Venus - Mars - Jupiter - Saturn: in opposition to Pluto in Sagittarius. Due to the massive ( and so far unrecorded ) gravitational pull of this planetary alignment, there is expected to be massive changes in the physical structure of the earth as well as changes in political, social, and religious structures.
The attached article speaks of such a Papal announcement on May 13, 2000; 8 days following the "Grand Alignment".
Peace In Christ,
Mark Andrews
_____________
Forwarded from UFOTruth - http://UFOTruth.listbot.com
Thanks to Louise Lowry for forwarding this article.
There are rumors that the Third Prophecy mentions ET Visitors along with Earth Changes and the denouement of corrupt Church hierarchy.
- Richard Boylan, Ph.D.
Thanks to Scott Corrales for this article -
JOHN PAUL II TO DISCLOSE THIRD SECRET OF FATIMA
According to Italy's Il Messaggero newspaper, the Pope might disclose the Third Secret of Fatima on May 13th during his visit to the world-famous Portuguese sanctuary to beatify two of the three shepherd-children who witnessed the apparition of the Blessed Virgin Mary on that day in 1917, and claimed to have spoken with her several times.
The visit has not been formally announced, but Vatican sources indicate that John Paul II is anxiously hoping to do it. A great devotee of the Virgin of Fatima, the Pope believes that it was her divine intercession that saved his life in 1981, when Turkish assassin Mehmet Ali Agca shot him twice in Saint Peter's Square.
A year later, during the Fatima anniversary, the Pope visited the sanctuary and dedicated his bloodstained vestments and one of the bullets removed from his body. During this visit, a deranged Spanish priest tried to kill him with a bayonet, but custodians were able to overpower him.
In 1999, the Church announced the beatification of Jacinta and Francisco, who died during childhood. Standing beside the Pope on the Esplanade of the Fatima Apparitions will be Sor Lucia, the other shepherdess, who still lives.
It was Sor Lucia who wrote the last of the three secrets which, according to the young shepherds, was entrusted to them by the Virgin. The envelope was presented to the Vatican to be read in 1960. Three popes have read the message and decided that it was not to be disclosed to followers worldwide.
SOURCE: http://www.clarin.com.ar/diario/2000-01-18/e-03202d.htm
Originally published in Project X Newsletter #31

Our sponsors are Poker Room Reviews & Poker Promotions and UniWeb - web site building

Project X: 1994 - 2022