Custom Search
Spirit's Light and Sound


Author: Nancy Krinkey (all articles by this author)
Published on: February 6, 2000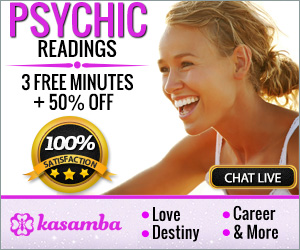 Hi, Alex.
It is interesting reading "THE EXPERIENCE OF ALEX" again, and good idea to add a page as a keepsake on your experiences. I re-read it again, and it was such a vividly TRUE EXPERIENCE. I went through my own personal inner ones, and I know for I saw the beginnings when the great EVIL one rose up into power again here on earth. Right after 1983 ~ August. Though few believe me. (The whole story is in Bernadine Burlin's new book, "HERO".)
The TEST OF '83 was just that, a test of SOULS. Including the dark Night of Soul to get through, for me and some others. Or we of ATOMS to hold on to GodMan, the true one, or get back to Darwin, as there are others looking today and needing to find HIM again, for they are ready to perfect in SOUL this lifetime! And the reason is because he came back to us with his Blessings of protection/LOVE and greater TOOLS we can use now to protect from the dark ones, do self-defense for there is a battle-on of Spirit verses destructions/negative forces.
From heaven to earth we must learn to protect self, SOUL from the Dark Ones in our new Age. So, I have gotten these from ATOMS to offer for sale, to others who would like to know more from the living Godman or Darwin. Like the book, "Hero", by Bernadine Burlin, who has served as secretary to BOTH, Paul Twitchell and Darwin Gross in this lifetime. Exciting reading too, if you think the Life of any Saint or Spiritual Beings is a easy way to live life, read this. Darwin's always been a little more like James Bond ~ 007, which no DEVIL can really stop, or FOIL!! Unless Satan takes over completely! So it's all in the Book, "HERO". With the PLANE TRUTH of the EVIL event of '83 the takeover on earth by EVIL AGENTS. Actually, would you believe me again? This is the exact same EVIL FORCES that destroyed Atlantis in history past! See, EVIL NEVER DIES.
I can not tell you of my love of Spirit, but here's my story. I also am an ATOM subscriber, so I got the "Spiritual Self-defense" discourses. These things are BLESSINGS FROM GOD/DIVINE SPIRIT, to aid us in our Spiritual quests, growth, and protections into 2000. God grants all Souls the powers but most don't understand them or how to defend self/Soul. And some need more experiences to go out there to the (7) SEVEN Wisdom Temples where only SOUL can be trained, for one must work FROM SOUL LEVELS.
WHENEVER EACH IS READY TO GO BEYOND ASTRAL OR PSYCHIC INTO pure soul, this is where all need to get, eventually! WORKING FROM SOUL! For then all is from the God Force unto Soul or through Soul outward into life and creative works everywhere, thus a greater Love than merely human love starts to work within us. There definitely is a MATRIX!!! SOUL, SOUL, SOUL!
It must be experienced, thus, I have these Music CDs and the Books, by Darwin now I am able to sell and send out wherever someone NEEDS to get one. I do send a copy if someone really can't afford a book or needs it and can't get them. Darwin's got many solutions for so many problems today. Spirit is the answer I found, myself. Though many have their own Religion or Paths, there is nothing more from SOUL TO SOUL, on earth than some of this Master's Works or Music and so-o healing. That's what Spirit does best, heal! You know?
So I have his music CDS too, for sale reasonably. Yes, we are non-profit, but I hope to cover my basic publishing costs of Darwin's items, too. These are fabulous. Did you know? Here in America they play Darwin's music the one called, "Genes of Jazz" at a California hospitals during open heart surgeries. IT'S ALL TRUE!
Currently also, his music is being played during counseling of violent youth, programs and it's working wonders. Basically, Music is the most powerful Force on the planet, for good, positive or for destructive/negative behaviors. It is the Universal language and Darwin of course, gets his from God/Sugmadn directly flowing through for us all. His is directly from SOUL PLAN or GOD and brings every note, a note of love and Healing Love through for other SOULS, each person who listens. A Soul to Soul healing feeling is gotten!
I just mostly want to announce my new Web Page of offerings, to others interested in Spiritual developments and such. So it would Super nice if you can add my URL or page address in your newsletter? Since others of like interests read it. Any SEEKERS looking for more good info, guidance or helpful aids.
I'm posting my info or page at SpiritWeb.com too, and others also. These works are truly here to assist Soul's growing forward, self-protections and Blessings. For others who might be seeking tools of self-helps too. There may only be a few who are ready but I'd like to let them know t's available here. I will be glad to ship any out ASAPly I can.
http://www.hotyellow98.com/nkrinkey/nkrinkey.html
Sincerely, in Spirit's Light and Sound,
Nancy Krinkey
P.S. You can check out Darwin's music at his Music Web Site, IUMA, or link I've put on my page. It's for every Soul who has or hopes to have true Spiritual experiences, for these are other REAL spiritual planes beyond our physical levels as you know.
Originally published in Project X Newsletter #31

Our sponsors are Poker Room Reviews & Poker Promotions and UniWeb - web site building

Project X: 1994 - 2022