Custom Search
Can You, Please?...


Author: Gislenne (all articles by this author)
Published on: February 6, 2000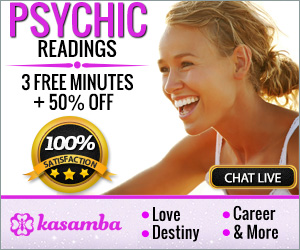 Hi
I would like to wish everyone a Wonderful, Safe and Prosperous New Millennium!!
I am writing this letter because I have had this dream and I wish to make this dream a reality with the help of my fellow brothers and sisters.
There is this church/house, that stands tall and prominent, the address is 5109 Roosevelt Blvd in Philadelphia PA, the church part of the house was badly burned, so was the attic, the roof and the garage, the rest of the house just has the soot the smoke left behind and water damage from when the fire was being put out. Also I think drug addicts took out all the copper pipes because they are all missing.
The reason I know this is because I have had my eye on this house that has been abandoned for about 10 years already, I just recently, about a year ago began to notice it, so one day my family and I decided to park and explore the outside of the house, as we were exploring, I decided to go to the front door and see if just maybe it was unlocked. To my surprise it was! So I called my family and we entered, the house although burned is BEAUTIFUL, I at once knew this house had to be mine!! The part that really got me was that as I entered into what was the church, I lost myself in this reverie, I saw myself standing in this room surrounded by candles, crystals, wonderful colors, serene music, floor pillows and people that were meditating. I was actually the person that was leading them into the meditation, as I awoke from this reverie I thought to myself "Oh my Gosh, this is the meditation center I have been dreaming of for all of my life"!!
Since that day I have had several recurrent dreams of my being in that center and helping others to awaken. This has happened so far for about a year, since I saw the house. I haven't really done anything about it, because "I" by myself in no way have the means to even start to rebuild this BEAUTIFUL church/house, so I have been letting it slide. Till recently, the dreams have begun to get stronger and more in detail. So I asked my wonderful Angels, guides and Soul Group to please help me find a way to make this all possible and what first came into my mind was to write to all of the people who read this Wonderful Newsletter and to ask them for a Love Offering which of course will be sent back to them 10 fold through the laws of this Wonderful Universe that we are part of. I was actually being told to do this way before Christmas, but I just couldn't bring myself to, and now I have finally summoned up the courage to ask for Help.
So, if it feels right and good to you, would you and could you please send a love offering to the rebuilding of this home, so that I could be a vehicle to the awakening of so many out there.
My name and Address is
Debbie Raspaldo
4432 Nth 7th Street
Philadelphia Pa. 19140
I sincerely and deeply thank all of you that are able to help, even those of you that are not able to help
With much Love and Light Debbie... A.k.a. Gislenne
Originally published in Project X Newsletter #31

Our sponsors are Poker Room Reviews & Poker Promotions and UniWeb - web site building

Project X: 1994 - 2022