Custom Search
Archangel Raphael on Millennium


Author: Rev. Helen L. McClellan (all articles by this author)
Published on: February 6, 2000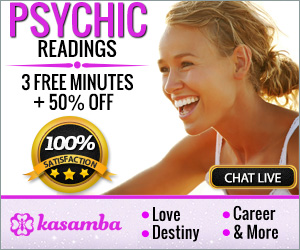 Message from Archangel Raphael
Healing Messenger from God
To Humanity - December 1999
Beloved ones, with all my heart I say thank you. Thank you for reaching beyond your daily existence and opening your hearts unto us, the angels who love you all very deeply, and have watched over each and every one of you since humanity was brought into inception.
It has been a long, and somewhat difficult journey, from where the first humans started out their trek upon the Earth many, many, centuries ago. They took to Earth with them, tremendous courage to persevere, and we watched as you grew within the human form, and expanded your knowledge and discoveries. Each new generation took the seeds of knowledge and built upon what their forefathers/mothers had set in motion. You created great structures and invented many things to make your life on Earth more pleasurable. Music was born, songs were sang, art became an extension of you ~ your own very individual inner expression. Yes, my beloved ones, you have indeed moved across the face of the Earth and have become very much part of the Earth through your contributions.
Now you have arrived at another turning point in your evolution. A new millennium. Need I mention that you have come full circle? Yes, from the original golden era where you started, until now, has been a grand cycle of Evolution. This new millennium you are embarking upon is a very important milestone in your human growth. It will allow you more opportunities to be aware of all that is going on around you, as well as an introduction to other galaxies in the Universe. Many of the barriers which have been set up are being transcended and much of the heavier vibrations are being lifted, with more blending of the races. It is the human awareness which is growing, beyond its present boundaries.
The old foundation is being broken down and a new one... a new Earth... is already being created by the energy of the Holy Spirit. This new Earth will allow more freedom of expression, something which each spirit needs in order to grow. The lighter energies of the fifth dimension have already been introduced into the Earth. The Light is a healing one, and will remain. The new golden era you are entering is bringing you closer to understanding the spiritual dimensions of your existence and your Creator. The fifth dimensional energy is carefully lifting your consciousness into a higher sphere, so that you may see a higher, wider and deeper meaning to your life's existence. It does not end on Earth.
Be prepared then to enter a new doorway, an illumined doorway. Which, if you choose to pass through, will lead you to so many new, wondrous discoveries. As always, we watch, as we come closer to your realization of us and our connection to you.
I give my special blessings with this message to all who receive Me, as a Messenger of the most Holy... I bring peace, harmony, and special gifts to you all. My deepest Love to you all. I am Raphael, Archangel of the Lord Almighty and of His Sovereign Hosts.
Received by Rev. Helen L. McClellan, December 1999. Phoenix, AZ
Originally published in Project X Newsletter #31

Our sponsors are Poker Room Reviews & Poker Promotions and UniWeb - web site building

Project X: 1994 - 2022