Custom Search
The Last War: Chapter Five - De Sade


Author: Original Six (all articles by this author)
Published on: January 14, 2000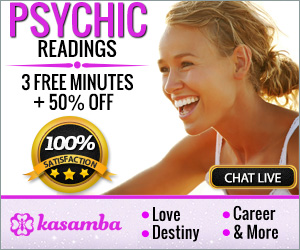 Thanks to Tiamat, you are now able to read all the previous chapters of this novel so far in their sequence at Community X's renewed site: go to http://www.dreamwater.com/comx/ and click on "The Last War". By the way, for the obvious reasons, the name of one of the characters is now changed to Alan Rashbi.
A fourth Chosen One joins this suspenseful story-telling. The following chapter is written by none other than Original Six, alias The Communicator.
Chapter five - De Sade
Time: 1940-something Location: Europe Event: WWII
Through the spiritual eyes of a wounded United States infantryman, the battlefield seemed hazy. A gray and black impressionist painting of landscape and tanks and soldiers on a horrible canvas. The spiritual eyes saw the black silhouette of a German soldier pointing his rifle at the wounded body but the silhouette did not fire. The German looked to his left, dropped his rifle to his side and ran away.
"Compassion", thought the spiritual eyes. But if it were truly compassion, soldier boy was only given a few seconds longer to live, as the spiritual eyes witnessed the last impressions that the young American would ever see. The churning, compassionless tracks of a German tank.
Time: Present Location: U.S. of A, southern sector
De Sade knew of some of his past lives. He knew that the same spiritual eyes that lived and died with soldier boy, were now animating his body, but so what. "No big deal", thought de Sade, "That was then. Merely residue from another time".
De Sade is all matter-of-fact, and he wants to become more so. Pure logic would be his ultimate state of operation. A being on a mission. A machine. A machine as logical as the German tank that smashed soldier boy. A machine whose only purpose is to do what is correct. Not correct by most humanoidal logic. Not correct by twisted, suppressive spiritual logic, but correct by the pure spiritual logic of original purpose. The original purpose that, a very long time ago, gave life to the spiritual eyes that now occupy de Sade.
But de Sade was curious about his past life as an American soldier who fought and died in WWII. Curious as to how WWII is connected with his present day mission. De Sade knew that WWII had a spiritual connection. He knew that WWII was a physical manifestation of a suppressive spiritual directive. Had de Sade already fought his world war? De Sade wondered if the spiritual eyes would witness another world war. "Was II the last or would there be III?", thought de Sade, "or will there be isolated battles, 'little wars'. Battles covertly fought while most humanoids go about their daily business".
De Sade did know the the reason for the future war. A war that will be fought for spiritual freedom. He knew that his mission was to regain the spiritual freedom that he lost a very long time ago, and to help other beings regain theirs. But at present, de Sade was not spiritually free. He was very much under the control of suppressive spiritual forces, even though they no longer have the strangle-hold on him that they once had, as de Sade is just now in the genesis of his transformation to spiritual freedom. A freedom-from spiritual suppression. But de Sade knew that freedom-from was not enough. There must also be a freedom-to. A freedom-to original purpose.
[To be continued...]
Originally published in Project X Newsletter #29
More articles about literature

Our sponsors are Poker Room Reviews & Poker Promotions and UniWeb - web site building

Project X: 1994 - 2022