Custom Search
CenterPeace


Author: Karyn Altman (all articles by this author)
Published on: January 14, 2000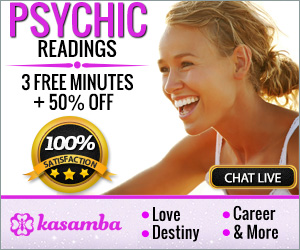 CenterPeace creates, produces and markets workshops, seminars and travel adventures focused on holistic health, enhancing relationships and connecting with inner wisdom. Our mission statement is: CenterPeace, creating experiences that transform our world, one heart at a time..
Our next event, a full day workshop on past life regression and Shamanism is 1/22/2000. It's called Past Lives, Future Visions and Shamanic Journeys, with Linda Adler, LCSW, President of the Association for Past Life Research and Therapies. It's a full day adventure beyond time and space into past lives. Location is the Radisson Deauville on Miami Beach, 10 AM - 5 PM, $75. Call CenterPeace - 305-672-7759, or email centerpeace@mindspring.com or visit the website (upcoming events listings section) at http://www.center-peace.com.
I'd like to submit my poetry into the contest. I've included one below and have two others that are listed on my website in the poetry section.
Not An Accident
Surely not an accident
nor coincidence it seems,
that everyone I speak with
has corresponding themes.
Its like things got away from us.
We pedal through our days,
but moments blur together
distorting time to haze.
No matter how we plow ahead
we always fall behind,
because we're never tuned to now
or present in our mind.
Each minute is consumed by next
Time always gets away.
Before we're even out of bed
we've thought away the day!
But when we stop to take a breath
one moment of our time,
to quiet down the chatter
and pause to realign,
we reconnect with who we are
and all the power within
Propelled directly from the light
that ignites our inner vision of
a journey filled with wonder-ment
and guided with such love
extending out to all we meet
and flowing from above.
Yet we don't need a road map
because the path is really clear.
We've never really gone away-
we've always been RIGHT HERE!
So the next time when your feeling like
you day is speeding by,
and time has gone beyond control
you might give this a try...
just STOP but for a minute
inhale and close you eyes
remember you are always loved
and then just visualize,
that you and every part of you
are bathed in glowing light
and let it fill you heart with love
and fill your inner sight,
and see the world around you then
In a new and "present" view
because the gift comes from within-
the present comes from YOU!
Karyn Altman 1/99
{Note: The above poem enters our Poetry Competition under number six.}
Originally published in Project X Newsletter #29
More articles about literature

Our sponsors are Poker Room Reviews & Poker Promotions and UniWeb - web site building

Project X: 1994 - 2022