Custom Search
Guardians Of The Temple Of The Flame


Author: Lady Tia (all articles by this author)
Published on: January 14, 2000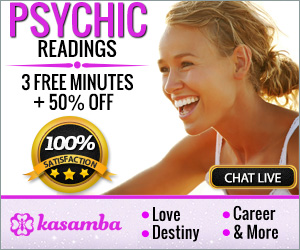 The Contest for the poet of the New Millennium continues, and my e-mailbox is open for your creations, our dear spiritual authors. The deadline is set, however, for January 20. The responses to participate in this celebration of divine poetry, I must say, were truly beyond my expectations. I just hope that you, readers, will be as enthusiastic in your voting as us, poets, were. Remember, a prize - a real one - awaits one of you as well.
Entry number five is the poem written by our Tiamat, the Priceless One.
Guardians Of The Temple Of The Flame
(ode to the three)
Out of the vastness came the light,
where space and time ceased to exist.
And all the sounds came together
though quite muffled they were.
Of one consciousness all things sprang,
And there I stood, greeted by the three.
The three representatives of the fire
surrounded their earthen wonder.
Intense voices were understood by the maiden,
and images of her guardians flashed before her, abruptly.
As the corridor opened, her eyes did widen.
She sat in silence.
Secluded from the physical world,
she was called out into a courtyard.
A light pant in her breath,
she answered the call.
Stripped of the physical projection,
a twinkle did dwindle in that holographic cavern.
Whence she saw there was nothing.
In those other physical projections she found emptiness.
Her walk, matching the rhythm of her music,
She proceeded to a distant location.
Each step grew lighter,
as she herself grew stronger.
She found the glitch in her program...
the light at the end of the corridor.
In her true sights,
came the first guardian.
Her draconian protector, mentor.
And in a flash he had passed.
Next would come her second guardian.
The wolf, a fellow pupil of the mystical and divine.
Ever powerful and influential,
slowly he faded by.
Last cometh the third guardian.
The ultimate one as her intuition had deemed him.
Her deepest love and brightest light,
with an internal blink she missed his departure.
Guardians of the temple of the flame,
She burns brightly
within the cross-section of their passions.
In them,
she saw the faces of countless others
whom had come before,
and would truly come again...
Until the blanket of night
no longer donned the eternal soulfire.
Tiamat
Originally published in Project X Newsletter #29
More articles about literature

Our sponsors are Poker Room Reviews & Poker Promotions and UniWeb - web site building

Project X: 1994 - 2022