Custom Search
Fireball Shower? / Mammoths


Author: Mark Andrews (all articles by this author)
Published on: December 5, 1999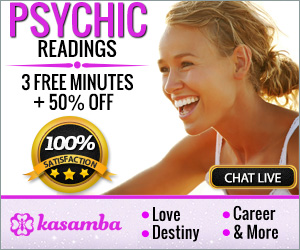 It's beginning to appear that there was actually more than one fireball over the Eastern US on Tuesday, 11-16-99: between 6:55 and 7:10 PM; all moving West to East - contrary to the projected movement of the Leonids.
Eyewitness reports placed fireballs to the North of both Canton and Cincinnati, Ohio at the same time. ...Video images showed vastly different formations between apparitions over Chicago and Seymour, IN (State Police camera). The more northerly pattern being a "train" of lights, while the one to the south was more of a solid ball of fire.
These objects were equally close at hand in both Milwaukee, Wis. and Covington Ky, traveling at slightly different projections.
It occurred to me today that what was seen Tuesday night could possibly have a connection to the famous "King of terror" foreseen by Nostradamus, despite the variation from the anticipated July - September window.
Green fireballs have become one of the major players of recent ufology; most frequently reported in the southern US over the past 7 months.
A professor of astronomy at a local Central Indiana university played off the fireballs as being a natural - and anticipated - part of the Leonid shower. (Since when?) And if so, why haven't any of the rest of us known of the phenomena? His remarks were akin to recent statements by so-called "skeptical" scientists as to the presence of "earth lights"; a new term for anything anomalous in sky.
As I watched the news footage of high school astronomy classes waiting in the cold night air, looking for meteors, (notably absent) I wondered how long it will be before the average citizen realizes that the spectacular displays on Tuesday evening were in no way associated with the Leonid meteor showers.
I hope this realization comes soon and that we will all be just a little more aware of the fact that we are dealing with established science and academia that has set forth to disregard and ridicule anything or anyone who is not sanctioned by them to abide within their tightly drawn parameters... Shades of Dr. Zaius!!!
---
-The Found World-
Woolly Mammoths On Film
When I was 4 years old, (1956) my aunt went with me to see the movie "Fantasia". Newsreels were still the order of the day. That day was a news story of Admiral Byrd's polar expeditions featuring his b/w footage from one his flights into "the inner earth". The scene I most remember was the aerial film of a herd of woolly mammoths, obviously disturbed and running from the plane overhead.
This newsreel was a short documentary of Adm. Byrd's ventures into the hallow earth.
I was already somewhat of a dinosaur buff at the time. My aunt commented, "Look, they're like dinosaurs." It was a spellbinding experience, to say the least.
I've heard several times that that series of news film was pulled, very shortly after its release, by the US Government, for reasons known only to them.
DOES ANYONE ELSE REMEMBER SEEING THIS NEWSREEL?
I would love to hear your memories and observations on the film.
Thank You,
Mark Andrews
Originally published in Project X Newsletter #27

Our sponsors are Poker Room Reviews & Poker Promotions and UniWeb - web site building

Project X: 1994 - 2022