Custom Search
Today's Mail


Author: Night (all articles by this author)
Published on: November 5, 1999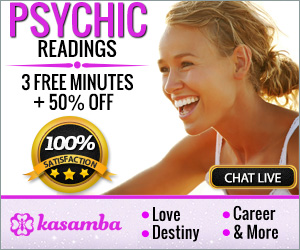 Alex,
I would like to submit this for your newsletter.
Dear friends,
Much has happened to me since I came to Project X. I have met new friends and unfortunately lost a few. I think I am writing this to relate a few of my experiences.
It started four years ago. I was going to work just like every other day. I allowed my mind to wander as I often did. Then all of the sudden I felt all this knowledge flow through me. It was peaceful. For the first time I felt like I belonged. Just as fast as it came it was gone. I couldn't focus on anything for the rest of the day. This is when my nightmares began.
These nightmares plague me even to this day. They involve everything from flying over my hometown after it had been destroyed to five warriors standing around a ball of light. All of them involved the destruction of mankind. There was one in particular that is always fresh in my mind. I was at work cleaning when a friend said "someone is here to see you". When I turned around I saw a shadow standing there. I say shadow because that is the closest way to describe what I saw. It was staring at me with these bright green eyes. I would then wake up in a cold sweat. I have had this dream a few times until one night at work. I was cleaning my area at work. I saw a black figure behind me out of the corner of my eye. In the next instant I felt a sharp pain on both sides of my neck. When I regained my composure and looked around no one was there.
About six months later I came to P_X (Project X). I met many good friends (Alex, Ioliar, Tiamat, Original Six, and others). I also lost good friends. I recently lost a good friend because of rumors that she and I were having an affair. This wouldn't have been so bad if she had not been married. She believes that I started the rumors, but I didn't. I don't know how the rumors started. She won't talk to me and has not shown up for a shift when she works with me. I wish this had not happened.
I am also constantly attacked now. I have gone through three cars since coming here. Thanks to all of you I can protect myself. I just wanted to share this with you all.
for life,
night
Originally published in Project X Newsletter #25

Our sponsors are Poker Room Reviews & Poker Promotions and UniWeb - web site building

Project X: 1994 - 2022