Custom Search
Messages from Mark Andrews


Author: Mark Andrews (all articles by this author)
Published on: November 5, 1999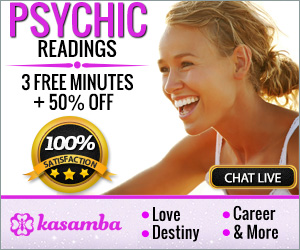 "We interrupt this program..." - rumored address to the nation by President Clinton
Some rumors are just too good not to be shared!
If you know me well enough, you are most aware of the fact that I have devoted an obsessive amount of my life and energies toward all matters pertaining to earth's higher place in the Galactic order and earth humanity's struggle to ascend into our God given state of awareness.
Most of you are already aware of Art Bell and Richard C. Hoagland. If not - Art Bell hosts the most widely listened to overnight radio program in the US; Coast to Coast AM. Richard C. Hoagland is a former NASA consultant who is most famous for his investigations into the face and pyramids on Mars, as well as similar anomalies on the moon.
Richard Hoagland was a guest on Art Bell's program in the early hours of Friday, 10-22-99. The matter of an upcoming address to the American people by President Clinton was one of the topics discussed. I am still trying to get more definitive confirmation regarding the alleged address and its contents. However, I will share some educated speculation.
I subscribe to 4 daily internet UFO news services that provide non-stop feeds around the clock. The hottest and most consistent topics of the past 6 months have dealt with:
1. The approach toward earth of a wide band of asteroids coming in the wake of Comet Lee. ( some visible coming from the direction of the sun during the total eclipse in August ).
2. The arrival into our solar system of a very large space station of extraterrestrial origins: said to have assumed a distant orbit around earth.
3. The on-going debates among the hierarchies of NASA, the Pentagon Space Command, and other US government agencies as to what here to fore classified information should be released to the public in light of the previous two developments.
4. A decided effort on the part of the Clinton administration to distance itself from those forces in the US and Global governments that have sought to maintain secrecy in matters of long standing covert contacts and treaties with extraterrestrial civilizations.
Richard Hoagland stated that he had been told of plans for an up-coming address by President Clinton. Knowing how clouded all UFO related information can be, I can only speculate that any such announcement must involve any or all of the above listed elements.
The address is scheduled to be given at 11:50 PM. I'm sorry that I cannot be very precise as to the date, but my best guess from what little I was able to glean from the broadcast is that it would be given around the 17 of November ( a Wednesday night ). This timing would also suggest that other world leaders will be addressing their people at the same time.
I have heard some eerie speculation that such an address may include a declaration of martial law in response to the first 2 items listed above.
On the other hand, there is the usual "buzz" that the announcement will be a first step toward the declassification of some UFO information.
You can be sure that I'm trying to follow this story as well as I can. I will try to keep everyone as up to date on all of this as I am able.
"For He shall give His angels charge over thee to keep thee in all thy ways.
They shall bear thee up in their hands lest thou dash thy foot against a stone.
And no terror shall come near thee. Neither shall any plague come nigh thy dwelling."
---
One day of Peace
UFOTruth - http://UFOTruth.listbot.com
Something to think about...
ONE DAY IN PEACE, JANUARY 1st, 2000
This is a 24 hour concept where no guns are fired on earth, including on television.
WHAT IF:
For 24 hours, whosoever was at war in December 1999, agrees that for one whole day, no guns would be fired. The silence would be golden.
WHAT IF:
The television programmers of the world agreed NOT to air any programming with a violent content?
At present, this ONE DAY IN PEACE concept is beginning to get further circulation. Can you spread this concept so that a possibility might become a reality? This is a "thought-wave campaign"... that is to say, the more people who grasp this thought, the more it comes into reality.
ONE DAY IN PEACE,
JANUARY 1st, 2000
PASS IT ON!
---
Amazing coincidence
I'm sure you have heard a great deal of news coverage regarding the plane crash that took the life of professional golfer Payne Stewart and five others on 10-24-99. Today (10-25-99) on Paul Harvey's mid-day news, Mr. Harvey told of some lesser known details about the incident. These facts defy simple chance.
If you are able to access the newscast via the Internet, I would encourage you to hear his report? Otherwise, I will try to summarize his report. I'm sorry that I cannot from memory supply some of the necessary names, locations, etc.. My search to find the information on the net has not yet been successful.
The Learjet 35 was scheduled to make the 800 mile flight from Orlando to Houston. On take-off it was heading Northwest. It was suppose to turn left to achieve a straight course for Houston. Once pressure was lost, the plane, of course, continued on its Northwesterly course. You have probably heard how the jet "dolphined" in flight from between 22,000 to 51,000 feet altitude. After approximately 1,500 miles of flight, the Learjet had used up all of its fuel and came down. It fell on to a field near the town of Mina, South Dakota.
The owner of the field is also a professional golfer who was scheduled to play against Payne Stewart in the Tour Champion in Houston next week. ( The destination of the flight ) The man was hunting in the field at the time of the crash and witnessed the event.
You have to wonder if there were some unseen forces directing it all...
The angle of the plane at the time of depressurization...
The exact amount of fuel to carry the plane on automatic pilot to exactly that location...
The fact that the other pro-golfer was in the field to witness the crash.
I'm sure most people would find all of this curious but without meaning. I can't necessarily see any meaning to it either. All I can say is that it is just another case of undefinable synchronicity. Spooky.
--
Love in Christ,
Mark
Originally published in Project X Newsletter #25

Our sponsors are Poker Room Reviews & Poker Promotions and UniWeb - web site building

Project X: 1994 - 2022