Custom Search
The Council Of Light


Author: Oriaha (all articles by this author)
Published on: November 5, 1999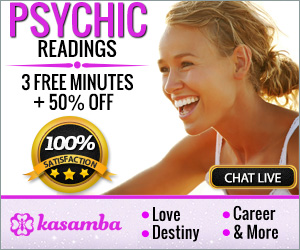 Greetings! I am Oriaha of The Council Of Light. Know that you are dearly loved beyond limit or that of measure. We greet you this day with a gentle nudge to assist you in your awakening and remind you of where you left your key to opening and remembering who you really are and fulfilling your contract within this life expression. Indeed these are grand times and you are not here by accident. Know that the keys to unlocking the doorway to your truth is through the conscious connection with that of your Higher Self, as well as with that of your Angels, guides and teachers. Know that for us to interact with you within this expression within the human condition you must first ASK for conscious connection and guidance. Is it not written within your scriptures "ask and you shall receive"? Know that in asking you enter the realm of INTENTION, and it is through intention from your heart that you are connected to ALL THAT IS. Ask for guidance in awakening to your contract, to your true self and EXPECT it to be there, for it is only through your intention of the request that we are allowed to respond and we are there in less than an instant. Remember that THOUGHT, WORD and ACTION are the tools of creation and manifestation. Be AWARE of SYNCHRONICITY and know that it is through synchronicity you will find brilliant crystals to guide you to your contract. You will begin to notice little signs calling you in this direction or that direction and feel assured that you are moving in the direction of finding your purpose, your contract.
Use the power of the word through AFFIRMATION to communicate absolute intent and express the I AM and the I HAVE of your intent, and KNOW it is so. You are a vast being of light with many expressions through incarnation on a journey home, back to wholeness and the knowing that indeed all is One. Communicate with your Higher Self and nonphysical family and friends at first light of your day and again upon returning to your bed at night. Be still and listen to your intuition for through your intuition and that still small voice that your Higher Self and spirit speaks to you. Do not be afraid when a thought pops into your consciousness that you do not claim as that of your own for it is the voice of your true self or that of your guides speaking to you. You will know them by the love that pours over and through you as the message is received into your waking consciousness. Do not be stunned when you awaken in the night only to hear a lecture in your mind that seems constant throughout your night, for indeed you are in night class and be assured that you will remember the lessons when the time to remember arrives. We within the knowing of Oneness are here to assist you in awakening and remembering the truth and we hear your calls. We will answer your calls when you ask us to be with you.
Know that it is through consciousness that you can change your world. You have the power to stop starvation and war and to flood the Earth with absolute light through your intent to merge with the light and anchor it with the flow of the collective consciousness that surrounds yourselves and the Earth. Consciousness ripples out into creation and through love and the intent to anchor light that all of creation is lifted and healed. Remember your planet is a living sentient being just as you are, she has feelings and knows what her children are doing and feeling at all times. She is connected to you for you are of her stuff and she has raised you and fed you and given you all the things you have ever had. She reacts to your emotions and yearns for you to remember her in your hearts and to love her as part of yourself, for indeed all things are connected in oneness.
We leave you now dear ones and send you light, love, compassion, peace and joy with the hope that you find tolerance for one another and love one another. Know that you are loved beyond limit or that of measure. That our love for you is beyond definition. The human language is far too limited for you to truly understand and hold within your selves all the raw power of the love. And so it is.
I Am Oriaha Of The Council
Anon
Originally published in Project X Newsletter #25

Our sponsors are Poker Room Reviews & Poker Promotions and UniWeb - web site building

Project X: 1994 - 2022