Custom Search
Opening Words


Author: Alexander Aldarow (all articles by this author)
Published on: October 7, 1999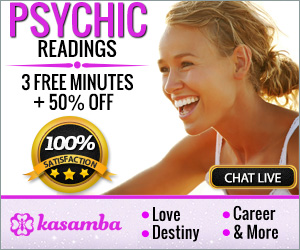 Did you receive our postcard two weeks ago, dear reader? At first, it just seemed to be a nice idea, to send a lovely message to all our subscribers, to hundreds of people world-wide. Later, it proved to be more than that. Because, during the following hours - and days - I was receiving e-mails from people unimaginably distant in a geographic way, but yet so close, people thanking us, telling that it was exactly what they needed on that somewhat gloomy day, that it was like a warm hug from a friend, and that the message was very spirits-uplifting. I even 'guessed' someone's birthday! To receive those responses was such an immense experience!
Apparently, by sending the postcard to more than a thousand readers, I created a wave of positive energy, sweeping the Earth, banishing whatever negativity clung to our atmosphere. One more to the good guys!
Now, does any other paranormal newsletter does the same for you? :-)
I'm glad you liked it. I like you, too.
Our spiritual virtual postcards, by the way, were renewed and enhanced - more options added, such as a heading and a signature that you can chose from a list - if you have more suggestions, don't hesitate to e-mail me. Also, you can chose a color for your postcard's text and background; the list of the songs available was tremendously enlarged. Soon I will update the pictures as well.
There are more updates on our site, which popularity is growing daily - 1200 visits last month, more than 1500 are expected this month. In these days Rinor is finishing the translation of a large part of our Archives, we are planning to release it on this weekend, so keep checking the updates. And the message board continues flourishing, make sure you leave your imprint there as well. Especially interesting are messages from Layla - she has warned of the English train collision days before it occurred! It is truly a shame I was not able to deliver her message further to the masses. There were additional disturbing news on our Open Forum...
But it is time to return to what is in front of your eyes - the Newsletter. Remember the previous one, where I revealed the diabolic plans of the ancient demons in America? That edition brought us the biggest amount of high quality responses. Evidently, I was not the first one to notice an evil influence in the United States, as you can read from the messages below. Is there hope for us? Of course there is, always, as Rinor says in the article that seals this week's edition. And there is more, much more to tell you on this October's day, so I will clear the stage for another writers.
Allow me only to finish the opening words with a part of a message that somehow reached our bay:
"...As for the End of the World... it's coming very soon. But as you say, we will win. For it isn't the END of everything, as the Darkness would like to believe, it is the end of the world as we know it, and it shall become a paradise without war or money, without technology or hate..."
Originally published in Project X Newsletter #23

Our sponsors are Poker Room Reviews & Poker Promotions and UniWeb - web site building

Project X: 1994 - 2021