Custom Search
The Gathering


Author: TC Kinncannon (all articles by this author)
Published on: September 23, 1999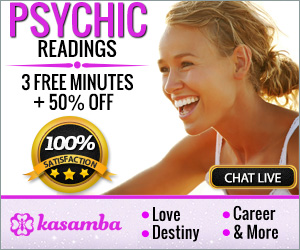 My name is TC Kinncannon. I am the fifth generation granddaughter of Captain Ketchum, the last lineal chief of the Delawares. Nearly five ago I began a journey into the unknown. There are many legends that say before the one comes to bring peace and reunite the tribes as one that the white buffalo must be born. People must return to their old ways and the lost or the children from the tribes must be returned. On February 8, 1995 the search for the lost was begun. An Indian boy, an enlightened being, came, saying that he acts as a messenger for lost, abandoned, abused and abducted children both in spirit and on the earth plain. I was stunned that he came to me, but no longer am I stunned as I work to bring the children home and bring forth their truth. He also speaks of a gathering of the Lakota in the spring. At that time children from the spirit world will begin re-entering the earth plane to act as guides for their families and loved ones in the changing times ahead. I am to tell the story and bring forth their truth which is what I am doing in the book that has just been written. In the book the indian boy leaves clues for us to follow as we search for the children and yes we do find them, but many remain to be located and their truth known. That is why there is a book. The book will act as a guide for people to help recognize a child that they might know or have known. Not all of the children are in spirit and that is when the story really gets interesting. I am now exhuming bodies to find the truth which I am told will cause a big boom. That's fine, because I have my paperwork together so it can't disappear. As a missing persons investigator for many years I know how to find people. I must say learning to work in the worlds of spirit was something new. I had to learn that the logic I have always used here in my work doesn't apply there. However, common sense is key when working with spirit. What I am asking is that you and others spread the word about the book and the importance of the message it brings out to all of us.
At this time I am working with another person who is friends with Art Bell, so I am hopeful that I will be doing his show. I am set for the Purcell show on October 17, 1999, and the Roseanne show has contacted me. I am publishing the book myself as I won't allow the truth to be changed. I will travel speaking to groups and do whatever necessary to bring out the truth. Some call this the lifting of the veil and I would say that may well be, but for sure this is the Gathering. The book is written as a journal so people can see how this was accomplished. I am told that this has never been done before. I can say that I had never in my career ever located a person before using only clues from the spirit world. I have located almost twenty of these children so far and all with clues given and nothing else. The case spans many years and started out as a child walking out of a closet in a house and asking two other children if they would like to play with him? The same spirit child has played with children in house starting in the early sixties and coming forward today. This same child also playing with children on the east coast at this same time. I asked him how many people will know you? He said millions will know me I am a friend to those who need a friend. I have a psychic sketch of him that several children and adults have recognized. The sketch is part of the book and I believe many people will come forward that know him or knew him at one time. I would be willing to say that each one will refer to him as my best friend.
That seems to be the rule of thumb when I ask them what they remember about him or what do they think of him? Some say that he is a guardian angel I say he is very special and that GOD sent him here to give us HOPE. Below is information on ordering the book. I would appreciate you sharing this information with people. Getting out the truth and finding these children is now my purpose. The sales from this book will keep the investigations going and help us find the children and the truth.
Thank You
TC Kinncannon
The book can be ordered at:
Morning Star Publishing
P. O. Box 410227
Kansas City, Mo.
64141-0227
At this time I accept only mail orders and cashier checks. Credit card orders will be available in a few weeks. No personal checks, no cash.
USA- Price 24.95 plus 4.00 shipping.
Outside the USA 34.95 includes shipping.
---
Editorial note: this section was not in any way published as a commercial advertisement, but as our recognition of the importance of the above message.
Originally published in Project X Newsletter #22

Our sponsors are Poker Room Reviews & Poker Promotions and UniWeb - web site building

Project X: 1994 - 2022