Custom Search
Millennium Pilgrimages


Author: Ra Kendra (all articles by this author)
Published on: September 23, 1999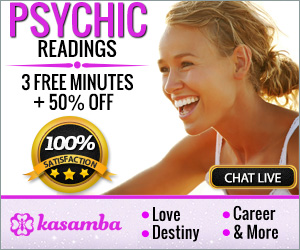 MILLENNIUM PILGRIMAGES - 2 : EGYPT
THE CHELA AS HEALER
03 - 15 NOVEMBER 1999
MILLENNIUM PILGRIMAGES will be to 12 power seats over a span of three years (1999 - 2001). This is the manifestation process of inner pilgrimages as an implementation of an inner directive perceived by Rashmi Tolentino-Singh. It started with the powerful Pilgrimage to Kedarnath (Himalayas) on July 16 - 27, 1999. The idea is for a group of inspired beings to anchor new energies within the force field of places held sacred over the ages, an intent for the greater well-being of Earth through intensive meditation and purification practices.
It is enhanced by an intensive multi-dimensional workshop on discipleship. The intensive workshop guides participants into making quantum leaps to new ways of doing within the path of the sage. The process includes the discovery, remembrance and unfoldment of links between the known ways and new ways which could result in life changes as yet unforeseen.
The preparation for these pilgrimages involve a careful selective process of arrangements deemed appropriate for the nobility of the hearts of the participants and the value of their presence on Earth at this time.
MILLENNIUM PILGRIMAGES - 1999 - 2001
?KEDARNATH (HIMALAYAS) 15 - 27 July 1999
?GREAT PYRAMID (EGYPT) 03 - 15 November 1999
?BURUBUDUR (JAVA) 07 - 15 December 1999
?KAUAI (HAWAII) & MT. SHASTA (USA) March 2000
?MT. KAILASH (HIMALAYAS) Wesak 2000
?KYOTO (JAPAN) September 2000
?YUCATAN (MEXICO) January 2001
?DARJEELING (HIMALAYAS): Millennium Peace Conclave WESAK 2001
?AVALON (ENGLAND) & NOTREDAME (FRANCE) August 2001
?AYER'S ROCK (AUSTRALIA) December 2001
THE CHELA AS HEALER starts at Karnak, Luxor and Abydos where the group will work with the temple energies in preparation for the work at the Great Pyramid, the primary focus of this event. The group will be in Giza after the "return of the Light" (Diipavali). There will be visits to Alexandria (seat of esotericism during Cleopatra's time), Cairo Museum; New, Old and Coptic Cairo; Citadel; Mohamed Ali mosque; shouq; etc. The tours will be led by professional guides and Egyptologists. The integral workshop under the guidance of Ravi and Rashmi Singh will explore the conscious work of the disciple in its mastery as healer, an affirmation of the oneness of the individual and the collective. The process will focus on sound and breath. There will be no lectures. There will be ample time for individual activities.
---
For more information on how to participate, e-mail to Ra Kendra, Centre for Wholistic Wellness & Studies - rakendra@info.com.ph (mailto:rakendra@info.com.ph), reference - Project X Newsletter.
Originally published in Project X Newsletter #22

Our sponsors are Poker Room Reviews & Poker Promotions and UniWeb - web site building

Project X: 1994 - 2022