Custom Search
Today's Mail: Life After Death Photo


Author: Mark Andrews (all articles by this author)
Published on: September 23, 1999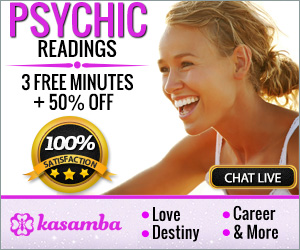 Have you ever wondered how we look after we die? (Soul - not corpse.)
My friend Bobby Wolford died on April 16, 1997. Bobby and I have been friends for more than 20 years.
On the morning of May 23, 1997, 5 weeks after Bobby's death, I had a dream-like experience in which Bobby came walking up to me, smiling, and told me that he wanted me to get in touch with Sally Ringen (a mutual friend with an aura camera) Bobby told me that he wanted to pose for a photo as his parting gift to the world to assure everyone still on the physical plane that death is only a transition into a higher and more joyous reality.
I knew while the experience was in process that it was not a dream. I remember being startled and saying to Bobby, "You really ARE alive!"
Later that day, I called Bobby's brother Roger and told him of Bobby's request. We agreed to go to Sally's metaphysical shop in near by Anderson, IN. We went up to the 2nd floor photo studio. I stood on one side of the metal folding chair and Roger stood on the other side.
We all felt the need to coax and encourage Bobby in order to somehow enhance his manifestation in the picture. As you will see by going to the below mentioned web site , that wasn't at all necessary.
Although no facial features are clearly visible, there was enough of Bobby's form to identify the entity as ol' "Boo" himself. Ironically, "Boo" was his life long nickname.
As you view the photo, you will clearly see the top of the metal folding chair through the energy form body of Bobby.
I took the photo to Bobby's best friend from high school without giving him any prior information to tell him what he would be looking at. Without saying a word, I handed the photo to him. He looked at it and said, "That's Bobby."
OK, enough background info.
Go to http://www.cosmicsociety.com go to "View photos", scroll down to and click on "Aura photography" on the left hand column.
Give it a few seconds and you'll have a visual greeting from one of the best people I ever had the joy of knowing. ( Alive OR dead.)
P.S. I was called to Bobby's house on the morning he was found dead. His brother Roger and I both tried unsuccessfully to get Bobby's eyes to shut. It just wouldn't happen. I guess that was Bobby's way of letting us know that he had one more thing to say.
Please forward this message to everyone you know who would be blessed by the photo and info. To my knowledge, it represents the first time that a "ghost" was ever photographed by appointment.
All Blessings,
Mark Andrews
Originally published in Project X Newsletter #22

Our sponsors are Poker Room Reviews & Poker Promotions and UniWeb - web site building

Project X: 1994 - 2022