Custom Search
Project Y Additions


Author: Alexander Aldarow (all articles by this author)
Published on: September 23, 1999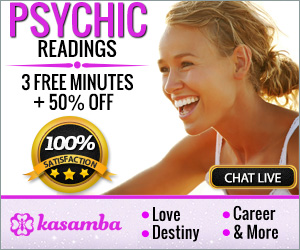 To access our Project, devoted entirely for YOUR experiences, spiritual observations, metaphysical ideas and so on, click on this link: http://members.xoom.com/Project_Y/. This is Your chance to permanently share with the rest of the on-line esoteric and enlightened community. Here is an interesting update recently made on Project - a new Section of divine poetry by Night. Behold an example of the poet's enchanted words:
"... but that is the lot we drew
and we are out of luck
one day we will be needed
and you may never know
for I am one of the touched
the chosen
wanted for soul
our sacrifice is great
for we know no love
we feel as if
we are outside
looking in
everyone is having fun
and we can't find
the door in
please do not help
us
for I believe it is us
who will help you
our lives aren't easy
as you can plainly
see
if we succeed
our destiny will
be complete... "
To read more, go to Project , click on 'Section', then on 'Night'.
The Section of The Communicator was also updated. Once in Project Y, after you have clicked on 'Sections', proceed to 'Original Six' in the list of the Sections. The Communicator is very active contributor to our Open Forum: The Writings on the Sacred Wall, as well as to Project X Newsletter. Read his latest message in its entirety, for it will be ruined for sure, if only a few separated lines are quoted.
The doors of our vast Library are always open to you, and you can start your own free Section there any time you wish.
Originally published in Project X Newsletter #22

Our sponsors are Poker Room Reviews & Poker Promotions and UniWeb - web site building

Project X: 1994 - 2022