Custom Search
Hottest Parapsychological Websites


Author: Alexander Aldarow (all articles by this author)
Published on: August 26, 1999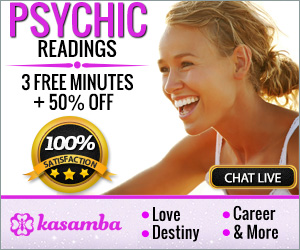 Today we are giving you a list of websites were you can test your psychic abilities. If you do not consider them to be a serious trial of your powers, at least see them as something you can do for fun.
1) Electronic PSI Test (http://stud1.tuwien.ac.at/~e8926506/epsi.htm) - predict a card that conceals a circle.
2) ESP Cards (http://www.salemtarot.com/cgi-bin/rhine.pl) - traditional Zener cards.
3) ESP Tester (http://www.are-cayce.com/esptestintro.htm) - guess the randomly chosen wheel's color.
4) Hexatron Psychic Trainer (http://www.hexatron.com/psi/index.html) - yet another interactive Zener cards game.
5) Online Experiments (http://moebius.psy.ed.ac.uk/experiments.html) - can you influence the Internet?
6) Uri Geller provides a test for your ESP powers (http://www.urigeller.com/game.html).
7) Zak Martin's Online ESP Laboratory (http://www.angelfire.com/co/isisUK/esplab.html).
Originally published in Project X Newsletter #21

Our sponsors are Poker Room Reviews & Poker Promotions and UniWeb - web site building

Project X: 1994 - 2021