Custom Search
Brain Wave Diary


Author: Doug Lewis (all articles by this author)
Published on: August 26, 1999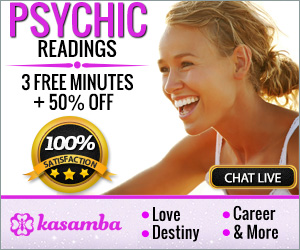 Channeled by Doug Lewis
Reference: "Brain Wave Diary" (August 14th, 1999)
It is no secret I emphatically subscribe to a philosophy advocating extreme hope and salvation for our kind. In this regard I am the eternal optimist. At the turn of the first millennium in the year 999, some farmers were so influenced by talk of impending disaster for the first year of the new century, 1000 (Y1K), they felt it useless to prepare their land for planting for the upcoming season. They resigned themselves to a despicable fate as described by the doomsayers of the time. They were not disappointed for that year did prove disastrous for them. Hunger and misery.
Perhaps if someone had captured the headlines at the time with a positive spin on the date change, much of the ensuing misery for them and their families would have been avoided?
The Mayans fell victim to their own prophecy through passively being massacred by the invading, gold lusting Spaniards. Perhaps if a different interpretive spin had been put on the prophecy for the people the outcome would have been more constructive?
Note -- there are still farmers and there are still Mayans.
If nothing else, the farmers and Mayans did collectively exercise our most important attribute -- free individual will to choose our own destiny. That is why their are still some farmers and some Mayans!
A World the way a World should be accomplished by many doing a little good a lot. This is my credo and source for daily inspiration.
As world population passes the 6 billion figure it is hard for me to imagine we do not have the capacity to achieve that imagined, wondrous World. Many doing a little good a lot takes on a new significance. Weight of numbers is a heavy thing.
Lacking is a simple universal recipe -- one that can provide a common thread leading to a successful conclusion. With that in mind I asked for and received a channeled check list documenting what things constitute a focus for individual growth achievement. The result is directly supportive of the "Life Advocate Philosophy" espoused by me in previous submissions.
Please consider the provided check list a channeled attempt at disseminating a common, galvanizing life approach transcending traditional social bias and institution aimed at uniting humanity in our quest for what it is we truly desire.
Reference: The Brain Wave Diary: (October, 1995)
Day By Day
We can achieve a state of harmony and mutual benefit being one with our habitat and wanting not. If we take this on as our new vision, we are ready to acknowledge the dawning of the new order.
The ~(Wave)~ provided an action list for easy reference by those who wish to commit to the Mission. It should be kept close at hand -- for these are simple things to be practiced daily.
? Let no one depreciate your worth and value.
? Depreciate no others worth and value.
? Smile and greet a stranger.
? Signal your position through the blue and white symbol.
? Know and understand YOUR power.
? Build strength of spirit and faith through the courage of your conviction.
? Spread the word, communicate your convictions.
? Share truths with anyone within your sphere of influence.
? Grow -- replace beliefs with better beliefs as you find them.
? If you are well with your mind, assist the less fortunate to find wellness.
? Avoid the complex in favour of simple truths and realities.
? Avoid losing the simple point to the endless babble of complexity.
? Believe what you see, not what you think.
? Learn to ask and ponder questions to which you desire true answers.
? Listen to provided answers and proceed with confidence.
? Listen to the wisdom of the young.
? Convert chaos around you to a state of calm through insistent sense.
? Support approaches that lead away from conflict.
? Support approaches offering methods of technology and manufacture considerate of our environment.
? Support honesty in the leadership you elect.
? Encourage alternative candidates if choices lack conscience.
? Do not purchase what you do not need.
? Purchase items that are considerate to the environment.
? Check all premise personally before subscribing to them.
? Avoid compromising human integrity through wrong prioritization.
? Become the governing bodies of the world through accepted, established methods.
? Open your mind to the possibilities of veiled talents. The mind is mostly uncharted and hides amazing potential.
? Laugh a lot, for surely humour is the centering mechanism of the soul.
? Treat others as you would like to be treated.
All truths are invariably simple. We sometimes pass them up for they seem too ? well, simple and shallow for our purpose. If something rings true for you, it probably is.
I have many more truths to share, but they must wait. This book needs to be slender for easy reference in daily doings. It needs to be portable and convenient to keep about. This will provide sufficient momentum to start the transformation process.
Simply seek and heed the Wave.
A World the way a World should be.
Whose World?
Why, YOURS of course!
I would delight in sharing IT, if I may?
* * * *
Respectfully submitted by:
Doug Lewis (AKA) WaveWarrior, WW to my friend *VBS*
At the site for sore eyes http://bigwave.ca/~doug_lewis
Originally published in Project X Newsletter #21

Our sponsors are Poker Room Reviews & Poker Promotions and UniWeb - web site building

Project X: 1994 - 2022