Custom Search
Meditations of Elijah


Author: Elijah (all articles by this author)
Published on: August 26, 1999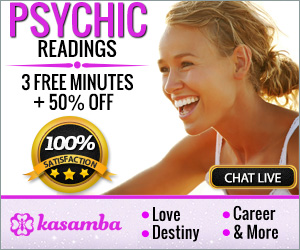 This is what after a week of "no meditating " came to me in deep meditation that began this morning at 4:30 AM and ended at 7:30. This is to the Elect, the REMNANT, The "if you will " Sons of God.
The term "peak continuity " can be applied to Man and to God in this age.
The Message
A message to they who are to come, The Elect, The Remnant, the Chosen from among men. That you may know that "Now" are ye Sons of God indeed. And this is THE promise that he hath promised, even eternal life. But the anointing which you have received of him abides in you and ye need NOT that any man teach you, but as the same anointing hath taught you, and is true, and is no lie even as it hath taught you. You SHALL abide in him.
And "now" little children abide in him that when he shall appear we may have confidence and not be ashamed before him at his coming. For I reckon that the suffering of this present time are NOT worthy to be compared with the glory that SHALL BE revealed in US.
Beloved: NOW: are WE Sons of God and it does not yet appear WHAT we shall be, but we know that when he shall appear, we shall be like HIM, for we shall see him as he IS. There in is our love made perfect, that we my have boldness in the "day of judgment". Because, as he IS, so are we, in THIS world.
For I reckon that the suffering of this present time are NOT worthy to be compared with the glory which shall be revealed in US. Therefore we ARE buried with him by baptism into his death, that like as Christ was raised up from the dead by the glory of the father, even so WE also should walk in newness of life.
Therefore if WE have been planted together in the likeness of his death WE SHALL also be in the likeness of of his " resurrection ".
For again say I, as he IS, SO, are, WE, in this world. And God has both raised up the Lord and will also raise up US by his own power.
Therefore we must ALL appear before the judgment seat of Christ . That every one may receive the things done in "his body " according to that he hath done, whether it be good or bad. Now if any man be in Christ he IS a "new" creature, old things are passed away. Behold ALL things are become new.
Again as he IS, SO are WE, in THIS world.
Be ye therefore NOT conformed to this world but be " transformed " by the renewing of your mind that you may prove what that good and acceptable and perfect will of God, IS.
-------
To the chosen in these days
It is to the Chosen that I submit these words that they may know that they have LIFE, even unto "eternal life". Now should WE not be about THAT task? We should, WE WILL.
If God were to speak in these days would he not speak these these words? He would and has.
This message to the Elect write I unto you, do with them as you see fit.
The message for this present day
We are NOT coming unto the end, but unto the beginning. For He, declaring the end from the beginning, and speaking of things that are not as though they were. For He it is also who hath promised US eternal Life. This IS the "promise" that He hath promised US even eternal LIFE. The "spirit of Life" IS, all there is. there IS nothing more profound. Therefor know ye not? that The "Spirit of Life" in Christ Jesus hath made US free from the "law of sin" and "the law of death". He himself has said, I AM the way the truth and the Life. Know therefor hat I AM come that they might have life, and that THEY might have IT more abundantly. even unto eternal LIFE. For He has said: If a "man " keep my sayings, he shall "never" see death. As he said also unto Martha, I AM the resurrection and the Life, he that believeth in me though he were dead yet shall he live, But, he that "lives" and believes in me Shall, NEVER, DIE.
This may seem of no consequence at present, but the time WILL come, when this thought will sustain you in your time of troubles
Now this say I unto you, be ye of good cheer and fear not. And above all peace, ( of mind ) give I unto you, It IS mine to give. But there again it has been with you from the beginning.
Elijah
The messenger
Originally published in Project X Newsletter #21

Our sponsors are Poker Room Reviews & Poker Promotions and UniWeb - web site building

Project X: 1994 - 2022