Custom Search
Opening Words


Author: Alexander Aldarow (all articles by this author)
Published on: August 26, 1999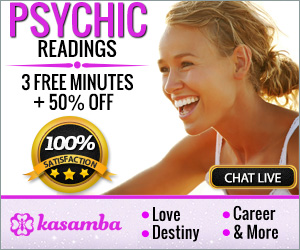 Greetings, and welcome to the e-zine of the new millennium! We sincerely apologize it was delayed again this time, we needed more material to make the newsletter more interesting and full of various information and experiences. There are a few point we wish to touch before going to them.
First of all, we are tremendously grateful to our constant contributors, Elijah, Doug Lewis, Original Six, Tiamat; forgive us in case we had omitted someone's name by a chance. Your articles are priceless, since they give the diversity of different perspectives to the Newsletter, and for that, as well as for the outstanding quality of your works, we thank you from the bottom of our hearts.
Next, to very important news. Original Six, whose article is also presented in today's issue, have suggested me something I was digesting in my mind for several days, and Tiamat and Rinor gave me further inspiration. Original Six, known today as C, have suggested that many people, who reach Project X site, are most likely looking to directly interact with it, with us, and something like a guestbook is merely one-way communication. Therefore, several days ago, I've installed a message board, Project X's Open Forum, linked to all of our webpages. It is our own newsgroup, so to speak! You are welcomed to visit it, dear readers, leave your comments, reply to what others had in mind, and we will have this newest spiritual feature on the road in no time! Just go to our site - the URLs are given below, and click on "Open Forum" link. Alternatively, you can simply follow this URL: http://freespirits.chosenones.net, but do not forget to bookmark it. This is the place for you to meet like-minded people of the planet.
Finally, a few lines about the grim prophecies we so quickly seem to fall for. Recently I begin to believe more and more strongly that there will be no Final War, although some combats are possible. The humankind is awakening, and by all the means prevents the violent eruptions within itself. Still, however, there are some leaders who want to promote their bloody agendas of massacre, but the people are fed up with the archaic ideologies. More revolutions will sweep the planet, preparing the ground for the evolution. As for the natural disasters, the moment they happen, countries of the world are reaching out their hands, helping to restore the damaged areas, the way is happens today in Turkey. I know, it sounds way too optimistic, and we shouldn't neglect the possible dangers in our lives. But the message I wish to give is Hope. The Future WILL be better, and it is up on all of us to fulfill that dream. Today's dream is tomorrow's reality.
Originally published in Project X Newsletter #21

Our sponsors are Poker Room Reviews & Poker Promotions and UniWeb - web site building

Project X: 1994 - 2021