Custom Search
Dedicated to the Chosen


Author: Doug Lewis (all articles by this author)
Published on: August 7, 1999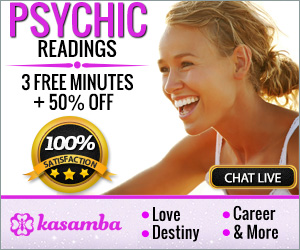 This submission to the 20th anniversary Project X Newsletter, is my tribute to the letter, its staff, readership and to the fact we are unfettered from communicating globally. As usual my contribution is dedicated to those who seek, find and accept ? the Chosen. I am proud to number amongst you and thank you for your hospitality.
??? Reference: "Brain Wave Diary" (17 July, 1999)
? Dedicated to the Chosen
Back in the 70's I documented a channeled communiqu? -- one which provided answers to questions concerning the catalyst required to nudge the human race to change course, away from undesirable living practices to desirable development and growth, spiritually, mentally and physically ? forever.
At the time and even still, it is obvious humankind thrashes about in a turmoil of self-inflicted chaos heading for almost certain demise. Approaches used in filling "critical" needs -- manufacturing, power generation, food production and transportation all seem based on methods with an environmental cost not conducive at all to the desired outcome. We realize our efforts to live and thrive produce "impossible to live with" side effects.
We have seemingly committed all life existence to certain extinction. Of course, this will never be allowed to happen -- for a higher order of intervention is always invoked to prevent us going over, or steers us away from the precipice of ultimate doom. How foolish, presumptuous or arrogant we would think otherwise.
Us? Entrusted with the miracle of life existence. HAH!
Intervention however, is best done through human instruments provided with a supportive mission to accomplish. Many of us, the chosen, are recruited for the higher purpose and I, like some of you ? are one of these. To be chosen is entirely up to an individual ? the highest form of exercising self-determination and will.
We, the willingly chosen, have a part to play in the redemption of ordained human purpose. Each of us has a different role to play in achieving the common objective. My assigned role is providing channeled clarification of common purpose, method and benefit while providing encouragement for faith in the process. Fear not, for the ultimate goal will be achieved -- it cannot be otherwise, for we are legion and have the right and the way.
If selected you are ? then selected be,
For we are all masters of our own destiny.
Your assignment is known to only you,
Gifts are provided for you to eschew.
If you refuse the gifts are passed on
It's only time till the cause is won.
An introduction to my mission, (spreading life advocate philosophy), will assist in explaining my all-consuming interest in earth survival concerns. I have been charged to do this and have accepted the role. I am, like many of you, a selected human interventionist agent.
Many of us are gifted with re-emerging talents, comprising hitherto misunderstood spiritual, physical and mental capabilities. Mine happens to be channeling information from the Higher Order of interventionists - the four light horsemen? Thus armed, we are poised to execute the change in human course and thwart, as we must the dark side of our natural disposition.
??? The "Life Advocate Philosophy"
The "Brain Wave Diary" is a chronicle intended as a common reference for fellow seekers also seeking sense. It does not provide thinking, it provides reason to think! It does provide thought-provoking views of our world. It is intended to complement a "life advocate philosophy" -- a simple approach to enjoyably cohabiting the planet while supporting the notion of life eternal for all things living.
In turn -- the "life advocate philosophy" supports the notion of intelligent creation, a higher purpose and eternal existence for all that has lived before -- an inseparable, codependent cycle for eternal existence. This is the primary purpose for our present form of existence.
Hope for the "Life Advocate Philosophy" premise is founded on the precept that;
- If it can be thought of -- it is possible -- it has been thought of -- therefore it is possible.
- If it is desirable -- it will be done -- it is desirable therefore we will do it.
So fellow Interventionists and kindred spirits -- let's do it, for do it we must! One mind, One soul, One Hope, One will.
The "Life Advocate Philosophy" as channeled to me, prescribes the fulfillment of the human role in perpetual "life" existence within creation.
- The purpose of the philosophy is to ensure a "World the way a World should be."
- The method for accomplishing the purpose is, "Many doing a little good a lot."
- The principles of "Life Advocate Philosophy" are deceptively simple sounding and are;
? Eternal life existence requires preservation of earth's capability to support all life.
? Eternal human existence requires ideal conditions for procreation.
? Eternal human growth and happiness requires support for physical, mental and spiritual development.
? Eternal existence for all that were, are and will be, depends on an unbroken cycle of perpetual human existence.
Each human life is priceless and has to be treated as such. All else is irrelevant unless these four goals are achieved.
Oh yes, the 70's prediction ?
? Reference: "Brain Wave Diary" (August 17, 1977)
Warrior, the need for Apocalypse will be avoided through a global enlightenment manifesting late in this century. Sufficient tribulation during the century period will cause slothful eyes to waken wide and many apathetic folk will stir against that which transpires to end this world through war, civil strife, hunger and needless death.
Though sluggish to start the movement and momentum of the salvationists galvanized by the interventionists will roll your kind forward towards the light. The momentum will prove unstoppable -- grinding relentlessly forward as intended.
The engine for favorable human progress is reason and free will to want it.
Joy, Happiness, Hope and Laughter for your Journey,
Respectfully submitted by Doug Lewis
(AKA) WaveWarrior, WW to my friends *VBS*
@ the site for sore eyes http://bigwave.ca/~doug_lewis
A World the way a World should be -
accomplished by many doing a little good a lot.
~~~~~~~~~~~~~~~~~(Wave)~~~~~~~~~~~~~~~~
Originally published in Project X Newsletter #20

Our sponsors are Poker Room Reviews & Poker Promotions and UniWeb - web site building

Project X: 1994 - 2022