Custom Search
Opening Words


Author: Alexander Aldarow (all articles by this author)
Published on: August 7, 1999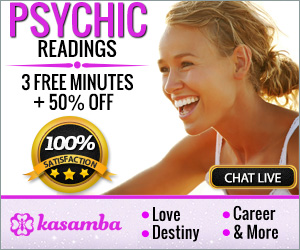 Greetings, and welcome to the celebration of twenty newsletter editions in a row!! Remember how it all started? Project X wished to keep the world updated on what is going on in our group, as well as in the world; so we started with some 30 subscribers, and today we have almost thousand subscribers and growing, friends and believers world wide (thanks to SpiritWeb and eGroups), who are enjoying our bi-weekly paranormal/spiritual digest. This week we also celebrate a 5000th entry to Project X website and a 1000th visit to Project (the URLs are given below). This week was also marked by a grand progress in our development, as Aldarow managed to control Astral Projection, and Rinor was given a cosmic sign with multiple interpretations (see the reports below). This week, the first week of this marvelous August of '99, that seals the last summer of millennium, the Competition has ended, the best article and the winner of our prize were declared. Without any more delays, let's reveal you the official results.
As you may recall, eight articles from previous issues were selected by us and offered for your judgment and voting. 21 votes were received, and the article, which received more voices than anyone else is... Drums, please...
"Prometheus Elucidation", by Erik S, 17th issue!!!
The article is reprinted in this issue, as well as another article, "Gwen: Merkaba", 12th issue, that was chosen as our personal editorial favorite. We would like to thank Erik and all the other writers, nominated or not, for contributing their works to our humble e-zine. The whole thing wouldn't have happened without your help, your articles kept us amazed and made this newsletter to be the promise for the future, and we thank you all for making this idea possible, exciting, and unusual.
All the voters' names, no matter what they've elected. were placed in a cup, and one of them was randomly drawn. The second winner of the Competition is... Laverne Duncan, who will receive a book titled "Talking to Heaven: A Medium's Message of Life After Death", by James Van Praagh. Congratulations, Laverne, we appreciate your and the others' feedback to the newsletter, and this is our unique way to manifest our gratitude.
--
There you have it, a short glance back and the results of the Competition. What should you expect to see in Project X Newsletter in the nearest future? More original features, presented by the most prominent people in the fields of parapsychology and New Age. Also, there will be issues dedicated to specific themes; in fact, we are looking for contributors to the next issue, the subject is: "Communication with the dead and the spirits". We will present you the hottest paranormal websites you can imagine. And there is more, there is always more... Next issue will be also the one AFTER the great eclipse of August 11, we are looking forward to exchanging notes on how it has influenced the collective human consciousness.
--
Remember this - our door is eternally open to any suggestions, requests and input you may have. The Chosen Ones is not merely an exclusive layer of the spiritual society, they are each and every one of you, who have recently opened up the the newest world of endless possibilities. Stay aware, and follow your personal path. We will all gather at the end.
Originally published in Project X Newsletter #20

Our sponsors are Poker Room Reviews & Poker Promotions and UniWeb - web site building

Project X: 1994 - 2021