Custom Search
World Wide Watch Closure


Author: Diana Botsford (all articles by this author)
Published on: July 17, 1999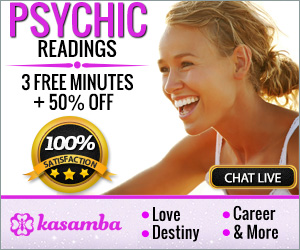 [Note: International World Wide Watch for UFO was held on the night of June 26.]
By Diana Botsford
Publisher/Community Manager
Life is never as it seems, goes the saying. And that would certainly apply to the startling results of an event for which we had little expectations. People 'into' UFOs were in factions - one not wanting to deal with the other. Of course, our original hope was to get some of the larger organizations working together. But in increasing surprise, the World Wide Watch took on a life of itself during the weeks leading up to the event. It in itself became a conduit for community. And no, I don't mean this website. I mean the entire world wide community of people who are interested in the UFO phenomenon.
At a time when the field of Ufology is riddled with hoaxes, anger and even lawsuits, thousands of individuals from 51 different countries teamed up in recognition that they were not alone. The fact that others shared their interest and were ready to throw down the differences and share their knowledge is perhaps the most vital key to understanding why, on June 26th, the sightings submission page saw over 950,000 hits. And 39% of those 'hits' were from outside the United States.
Download a zip file containing the raw data and excel and access versions of the database. View the results of top relevant data via the web. View the final map images that display the results. True, the results were less than dazzling - from a strictly scientific point of view. La Nina was busy with a vengeance on June 26th, 1999. Australia, the kick-off point for this expedition, was 90% covered by clouds. Great Britain was essentially rained out and clouds banked most of the sky throughout Europe. The mid-west portions of the United States saw muggy, cloudy humidity as well.
And of course, there is certainly a share of the reports that are seemingly bogus. One participant claimed that Howard Stern was a fellow witness!
But forget the science for a moment and consider this. We received over 6,000 emails and newsgroup postings in addition to the responses that organizations such as Skywatch International (who played a key role in organizing this event) committing to the event. What exactly does this mean? Does it simply mean the interest continues? Or something more?
Call me an optimist, but I do see something more in all this. The people involved with this event dropped their differences and committed to an event that is simply about seeking information. Nothing more, nothing less. They downloaded the star maps provided. They shared cell phone numbers. And they made contact with each. They recognized that there is in fact something more important than ego. And that's seeking the truth. In whatever form it may take.
Perhaps we are finally growing up. If we can finally see past our isolated selves and work together, no matter our differences, the answers to the puzzle of UFOs are just moments away.
Originally published in Project X Newsletter #19

Our sponsors are Poker Room Reviews & Poker Promotions and UniWeb - web site building

Project X: 1994 - 2021